"I have a distinct memory of my grandmother taking me to the kitchen and teaching me how to make Sarva Pindi. For the people in Telangana, this Sarva Pindi is a regular evening snack, and women are taught to perfect the art of making these traditional pancakes right from their childhood. Now that diabetes and high blood pressure have become common health issues, people are increasingly opting for Sarvapindi as their evening snacks. As I am naturally good at making these, what's a better business than sell them? So I decided to make the best of this and be my own master in life.
Our shop's name is Sri Anjaneya Home Foods and we are located right next to Battal Bazar in Warangal. I have set up this stall here in 2002 along with my husband and mother-in-law. Though we sell different varieties of Telangana Pindi vantalu, the main attraction here is Sarvapindi and Bakshalu.
My husband and I are a team – equally important halves and we work hard with a motive to satisfy our customers' hunger. We open our shop at noon and we are here until 10 pm in the night.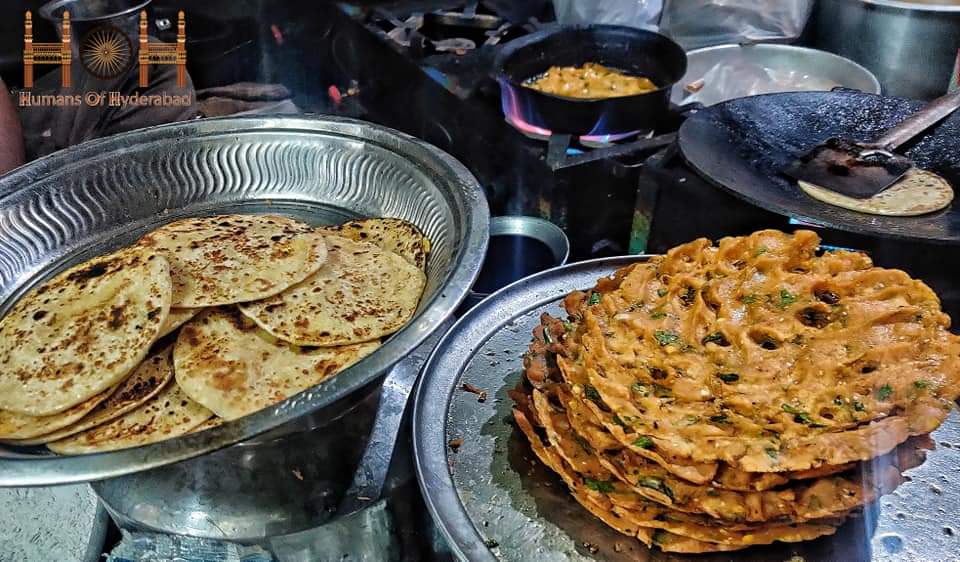 Making pindi vantalu is an ancestral practice but every generation adapts to newer changes. Unlike my parents and grandparents, I don't indulge in working in fields. I am into this business – however small it is. We have definitely moved a step forward, but we've not forgotten our roots!"
#Telangana #Foodies #Culture #Sarvapindi #Passion #womeninbusiness #streetstyle #streetfood #foodielife #foodie #food #tasty #healthyfood #sweet #localbusiness #supportlocal #Warangal #Hyderabad #HumansofHyderabad