"Art is a lifelong pursuit and that's what I believed when I decided to be an artist full time. There aren't any hard and fast rules as such to achieve success in this field. One has to pursue it with sheer passion and I am glad that I could bring in a new approach to the art form – Nirmal paintings. The Nirmal paintings are named after the town of Nirmal in Telangana and they can be traced back to the old days of the Kakatiya dynasty.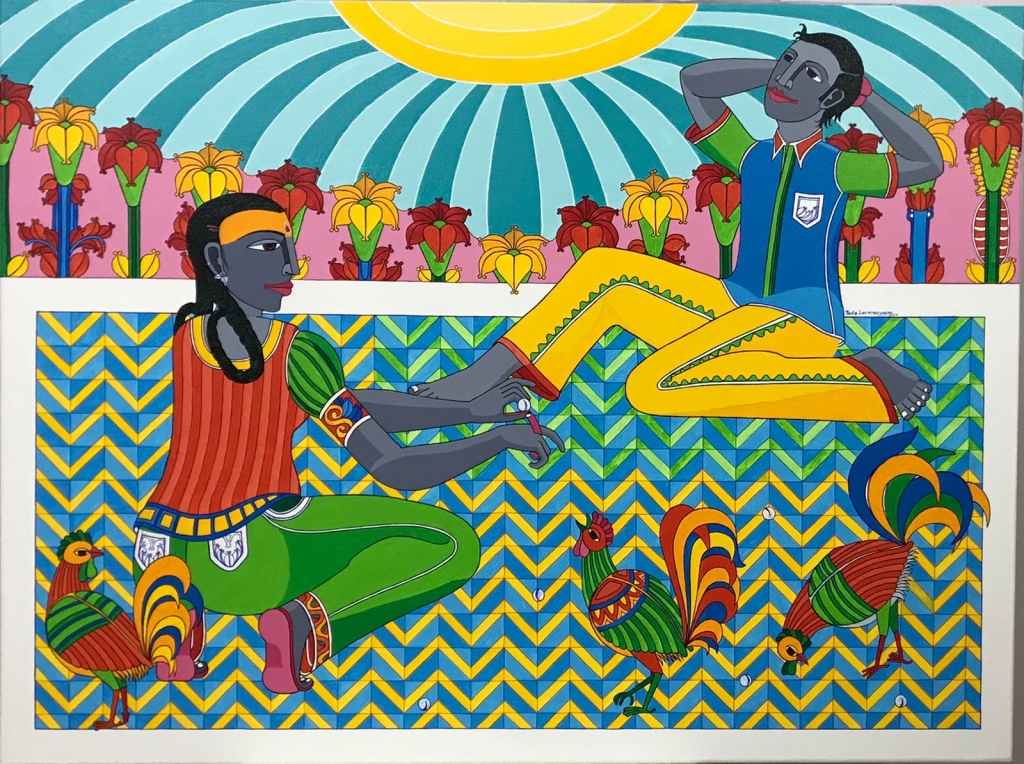 My family was into agriculture and my father was a government employee in the health department. However, some of my extended family members pursued art in some form or the other. So, it didn't take me long to discover my flair for arts and crafts. My school, Sri Saraswathi Sishu Mandir, also played a major role in laying the foundations as I used to actively participate in extracurricular activities.
Our Guruji, Shri Ravinder Sharma who was a native of Adilabad District, was into metal casting. He used to travel to different villages to understand the local art and that's when I got exposed to the tribals and their lifestyle.
I used to be fascinated by his artworks and he has also been a huge influence on me.
I took inspiration from the real-life situations of my upbringing. The raw and rustic environment, greenery and wildlife surrounding my hometown have all helped me to build a perspective as an artist.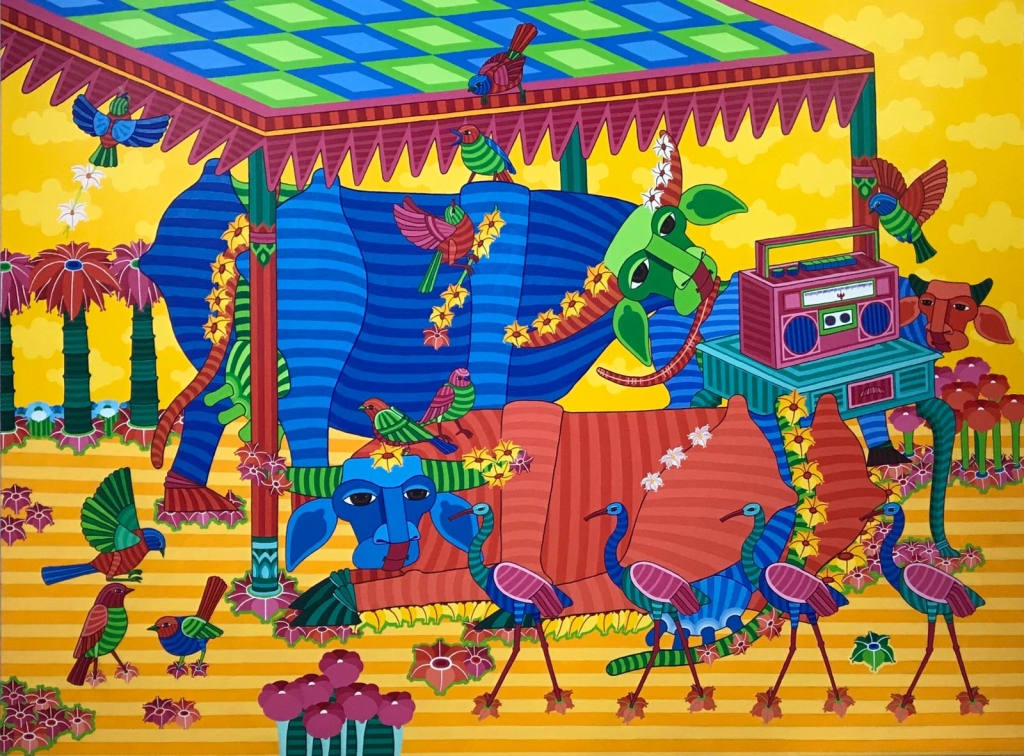 When it comes to career planning, my father wanted me to take up a mainstream job with a stable income. I took up his advice and even appeared for a few entrance exams. However, I continued to paint during my free time and sold a few paintings without his knowledge (laughs). I even tried my luck in business after my marriage, running a Stationary business, but it wasn't as good as I expected. So I took a major decision to pursue Nirmal paintings as a full-time profession and I am grateful to my family and friends who supported me throughout.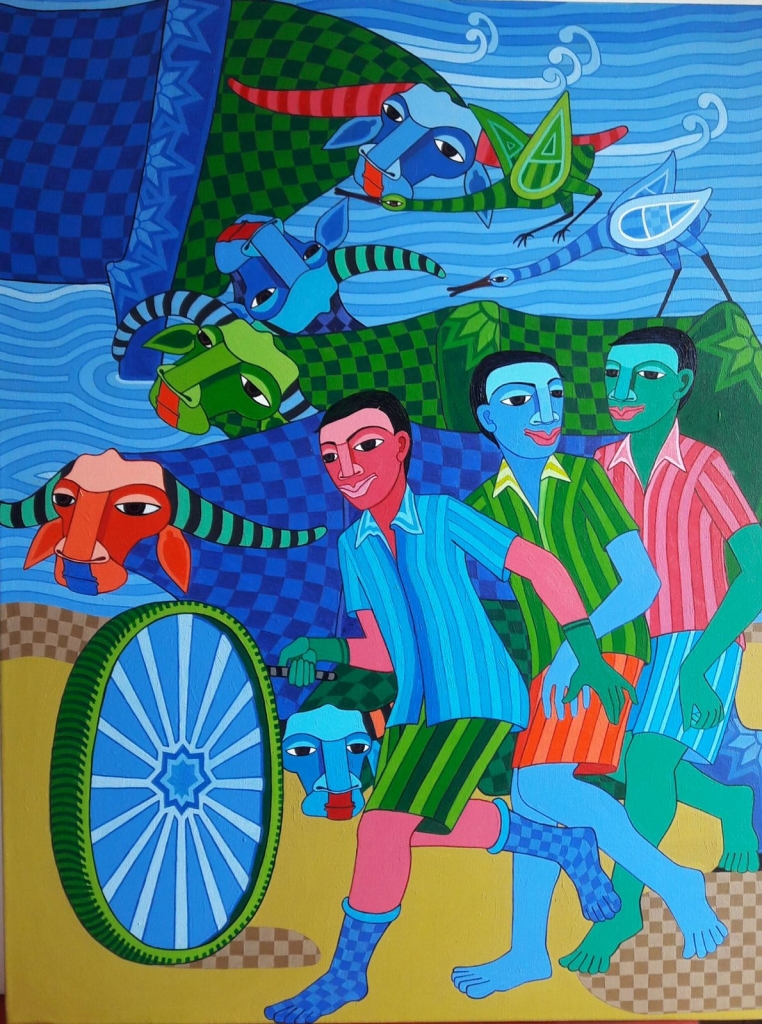 I took part in many art shows and art galleries across India displaying my paintings. Today, I have a lot of buyers from different parts of India because it has a new twist to folk art as my subjects are majorly based on the rural backdrop such as birds, cows and buffalo, countrymen and women, trees, water and daily life with a westernised touch.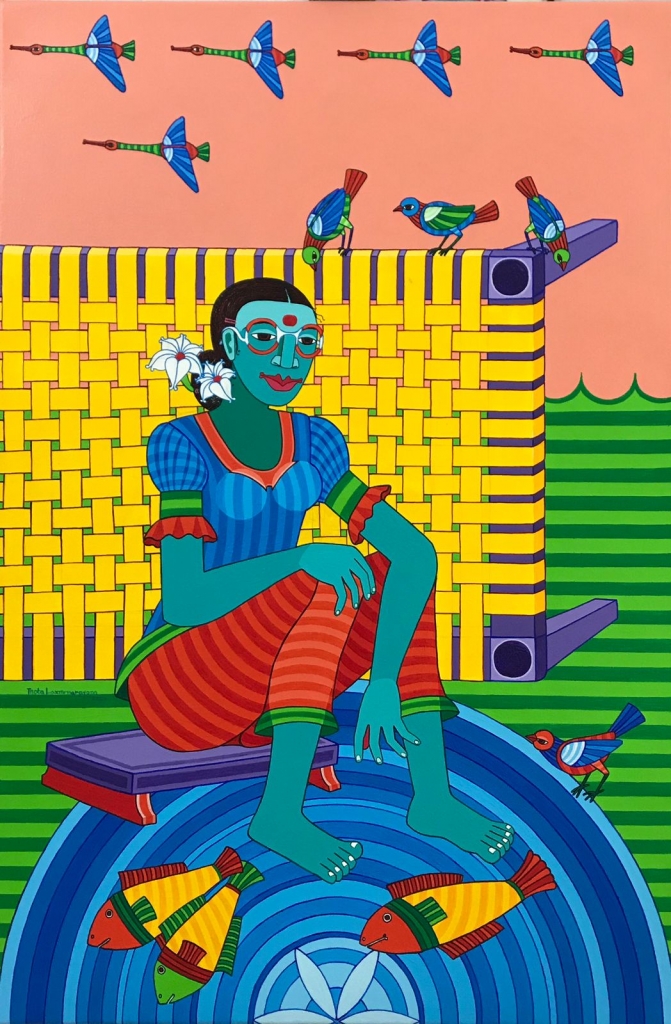 My paintings are even sold through a few online platforms like Mojarto and I am happy that I could do justice to my art profession, which I consider as a lifelong pursuit!"