"They keep telling me it's not anybody's fault, and I'd give anything to believe that. I know they're lying to make me feel better but I think I had everything to do with it. This virus doesn't just appear from nowhere. I know it has to pass from one person to the other, and I am still unable to digest the fact that it has already taken away my mother and brother this year.
Cut to March 2020, we did not quite grasp the idea of the pandemic. We were learning about the words 'quarantine' and 'physical distancing' just then. As pehlwani runs in my family, the training sessions were going on as usual. But as soon when the nation-wide lockdown was announced, we had to shut our training center for the first time in 70 years since its inception. We were eight brothers in the family, and we all stayed together as a joint family. When the number of cases started to increase, we began to realize the extraordinary nature of this virus and restricted ourselves to homes. As we watched the entire country gripped by the COVID-19 pandemic, we didn't believe that the virus could hit our family. Five members of my family – my wife, elderly mother, older brother, brother's son, and I were infected by COVID-19 in the May of 2020.
In the first week of May, my older brother began to have breathing issues. We immediately took him to KIMS hospital for treatment. Things slowly started to get worse when the doctors declared that his lungs were failing. He tested positive for coronavirus after a few days, and we had to rush him to the Emergency isolation ward at Gandhi Hospital. The doctors made it clear that the chances of his survival were low as 90 percent of his lungs were damaged. After battling with the virus for more than five days, my brother finally gave up his fight on the 12th of May. On the 14th of May, I developed symptoms, and unfortunately, so did my wife, mother and nephew. On testing positive, all of us stayed in the isolation wards at Gandhi hospital. I wasn't allowed to meet my mother but I had so much respect for her for bringing us all up to be the people we are today, I had to see her to let her know she wasn't alone in this fight. On the 25th, we heard that we had lost her.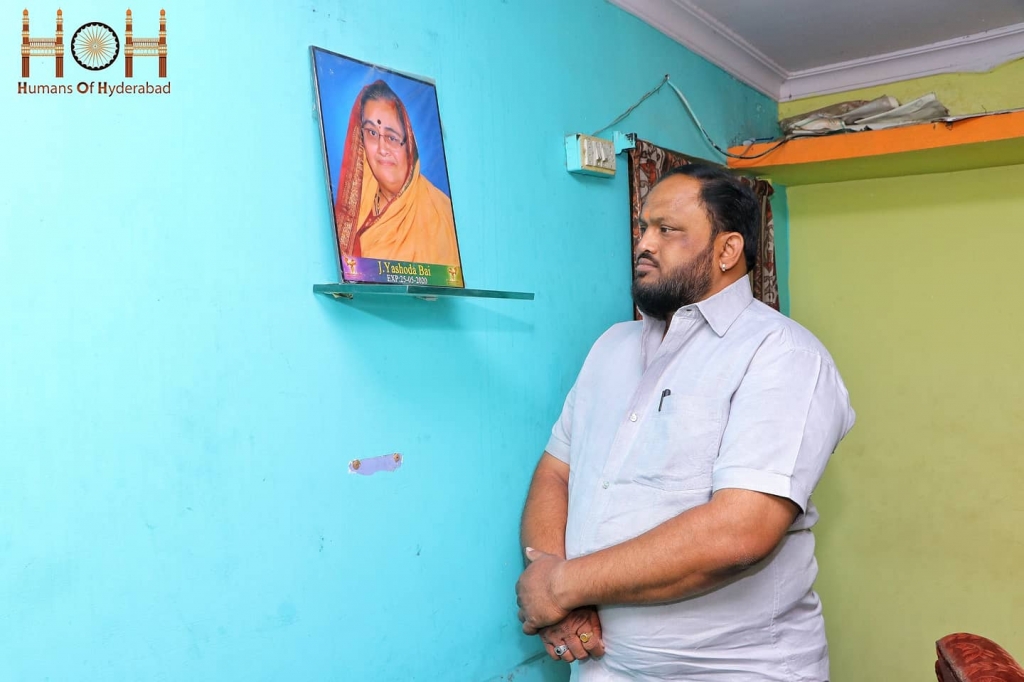 Eight days later, we were graced by some good fortune and all of us tested negative for the virus. All of it had happened so fast that it really made me wonder about the importance of gratitude and togetherness in life. Despite the loss that we faced during the pandemic, all of us learnt how much we needed to stick together as a family and look out for each other. At the end of the day, when times are tough, it is only love and compassion that will keep us alive and healthy, whether it is physically, mentally or emotionally. It has been a tough year, but an educational one. There is no point looking back in regret at what could have been done differently, but instead looking forward, at how lucky we are to have each other, and looking at the rest of our lives through a glass half full."
#COVID19 #Hope #CoronavirusPandemic #CoronaWarriors #Family #Support #Life #Positivity #Mother #Hardships #Thankful #Frontline #Love #compassion #fightagainstcoronavirus #Health #newyear2021 #NewYearsEve2021 #Hyderabad #HumansofHyderabad