"What do you want to be when you grow up?" This was the obvious question I was asked like others during my childhood and the elders always seemed terribly disappointed that I wasn't dreaming of becoming something big, like a doctor, IAS officer or engineer.
When I was a kid, I wanted to become an Artist, Designer and Wildlife photographer. When I said these, everyone used to look at me as if I said I wanted to be a thief or terrorist. (laughs)
I come from a humble background and I was always fascinated by art and architecture. From my childhood, I was never stable on my thoughts because of the word WHY? I always had questions about why the world is functioning like this? Back then, there weren't enough resources like smartphones or the internet and I used books, weekend magazines, and people as my resources to all my WHY'S.
I was always fascinated to learn new things and then to express myself, I chose the path of art and photography. I knew I was not meant for Engineering or IIT, but due to social pressure as my parents forced me to take M.P.C. in my Intermediate.
The outcome? It took me four years to complete my Intermediate education. The path was not so easy for me personally as I was living in two different worlds, one with art, design, architecture and innovation and the other with Maths, Physics, and Chemistry which I learnt but couldn't adapt to the process of exams. At times, I had thoughts to quit the race from the earth. However, I managed to pass that phase with a lot of ups and downs.
In the long term period (2014-2017), I did attend few institutions to know more about Art and Design, As the subject was of my interest, I dug deep into the process and I certainly understood the beauty of our Hyderabad city and historic heritage buildings which the city owns.
After completing my Diploma in interior design from JNAFAU – MASABTANK, I pursued my education in Bachelor of Design from the same University. As a student from JNAFAU, academies gave me enough freedom to explore my interest in Photography and Design. And as a true Hyderabadi, I started to explore different heritage structures which are bounded with a great historical significance and architecture beneath them.
In 2018, I started Design walks, where the soul moto was to introduce the heritage to fellow designers, architects, and the common people. Explaining the interesting facts and history of different historic structures was truly gratifying and I did that with absolute passion and interest.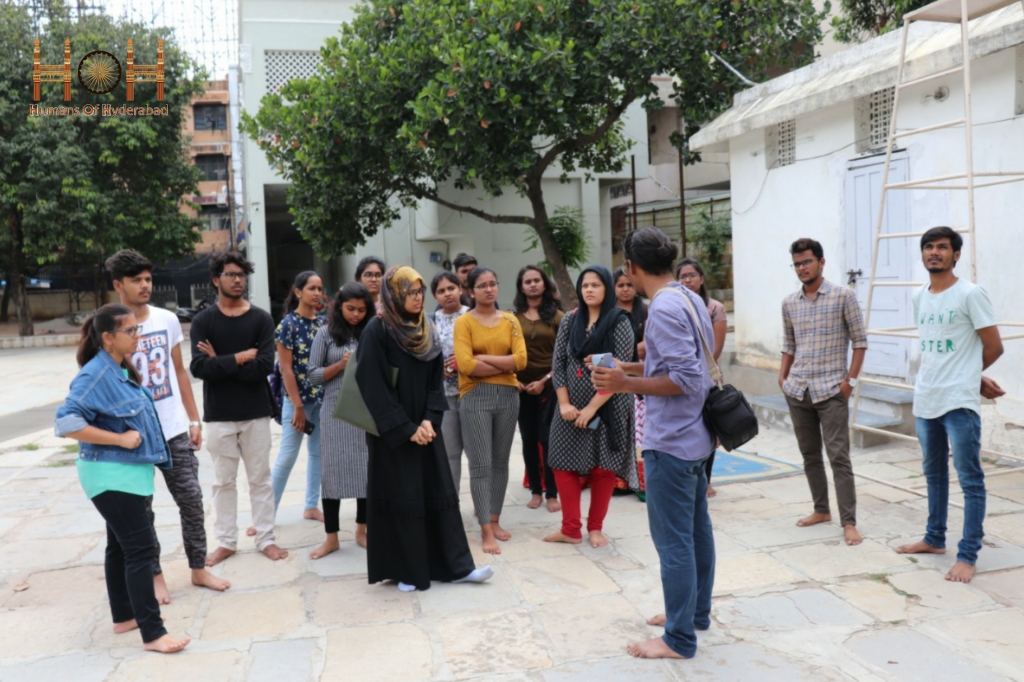 I still remember my first design walk which was to Charminar and Marina and as I posted the story on conducting my design walk on Instagram, people reached out to me. Initially, it was only 5-6 people but as the days passed it went to 20-30 just by word of mouth and sharing stories.
I truly believe in being culturally inclined towards the land, the same as these historic structures and going forward, I wish to continue my journey as a designer, photographer and storyteller, exploring new places and things of our country's art and heritage."