"My tryst with dance started in my childhood at the age of 7, when my Grandmother Smt Sabari, took keen interest in me and joined me in Bharatnatyam classes under Smt. Sujata Gaaru. I later gained interest in Kuchipudi and started learning this dance form under Guru Smt. Dr. P. Rama Devi since 2009. I completed my Certificate course while under her and passed with Distinction in the year 2012 after which I am taking my regular dance classes under Guru Dr.Maddali Ushagayatri. I gave my Kuchipudi Rangapravesam performance on Aug 2nd, 2014 at Ravindra Bharati and also completed my diploma and passed with Distinction in 2015.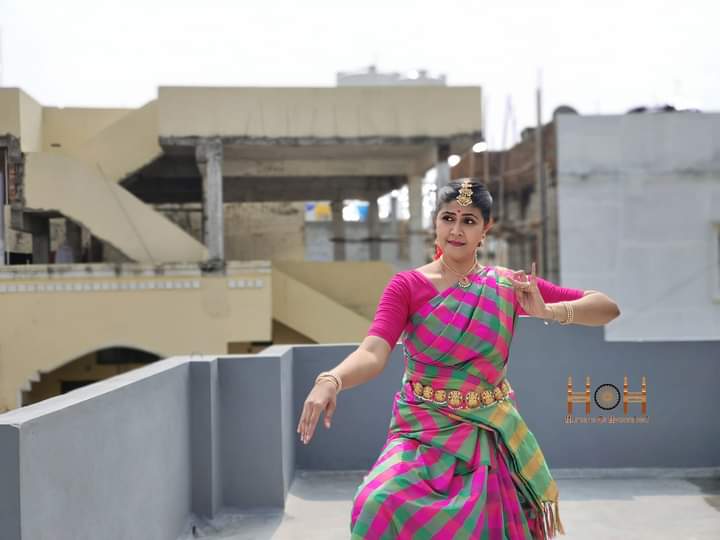 My journey in Dance, has been a rollercoaster ride so far. As an adolescent, I lost my mother to cardiac arrest in 2007. That's when I understood how life actually is and how much my mother protected me from this world. Since we were three girls, My father who was already working abroad in the Gulf preferred staying there to be financially helpful. I had two ailing grandparents back home who took full responsibility for us in their early life and now it was our turn to take care of them, but it wasn't easy as said. My world seemed to fall apart each and every day but with the strength given by my two younger sisters and my extended family, I tried to put myself together and I faced each day with a heavy heart. I had an equal share of people who understood me, supported me, and people who hurt me at every step, and tried to pull me down, Each incident was a great lesson in life & I faced every problem some with the values taught by my Grandparents and Gurus.
I was busy running around hospitals and emergency wards when friends of my age were busy partying in the newest pub in town. My husband, who was then a good friend happened to be a ray of hope in my life helping me with daily activities like taking care of my grandparents and trying to be there for us and it was HIM, who motivated me to take up dance again in my life. He pushed me to take up an MA in Performing Arts and with his support I could complete 2 years successfully in 2021.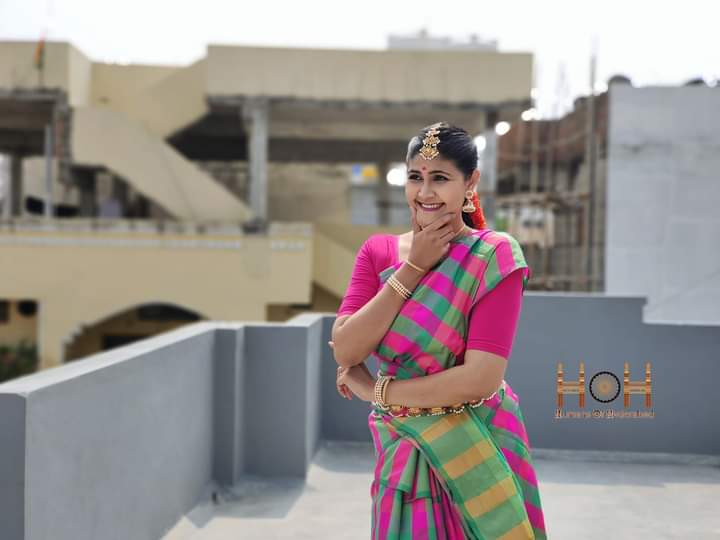 I still remember the first day of dance class standing out of the class and watching others dance. I felt that I couldn't even perform even a small step but 15 years down the line now I see myself as a confident performer and a Kuchipudi artist and a Natyachaarya, all thanks to my Husband Maddali Kaushik Ram. God has been very kind to bless us with two beautiful children and my mother-in-law who happens to be my guru Dr. Maddali Ushagayatri also gave me many opportunities to grow in dance.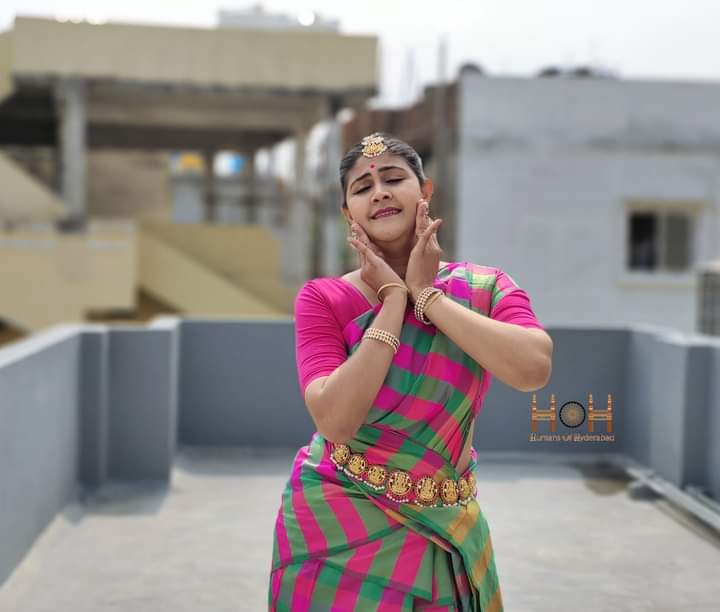 On the Academic front, I completed Masters in Business Administration (Finance) which earned me a well-paying corporate career, which I left for the love of DANCE.
I have given several performances across India and abroad in my journey as a Kuchipudi artist so far. If I have to specify one performance I would say it was the performance I gave at NATA, in Philadelphia (USA) in 2018. I was already four months into pregnancy with my second child and the show was planned much before I conceived. My family members gave me all the mental strength and support to not give up on that programme and I went ahead and performed on the stage which was taken very positively by the audience and applauded.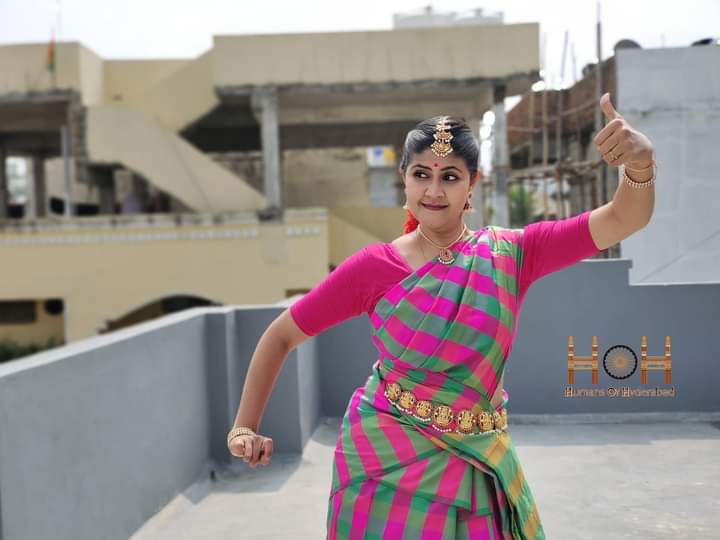 Today, I am now a full-time Artist, performer, and a Natyachaarya ( teacher ) at Natya Mayura Kuchipudi Dance institution. I feel highly responsible for imparting the RIGHT KNOWLEDGE to every little girl who joins the academy…for which I believe they may grow up to be great leaders in their lives tomorrow. I feel blessed that Dance has given me immense opportunities to grow as a confident speaker, an avid reader & writer, a good performer, and in allied fields of dance and music.
If given a choice, in my next life I would again choose to be born as an artist."