"You see people of different age groups and backgrounds suffering, starving for food and reaching out for help. This is the situation of COVID infected patients across the country who are in home isolation and most of their family members are staying away due to various reasons. That's when my wife and I felt that we need to stand up for our fellow Hyderabadis. We have been providing free home-cooked food(breakfast, lunch and dinner) to at least 200 COVID patients in a day for the past 40 days. Initially, we had only received around 30-40 calls but today, we receive more than 200 calls in a day.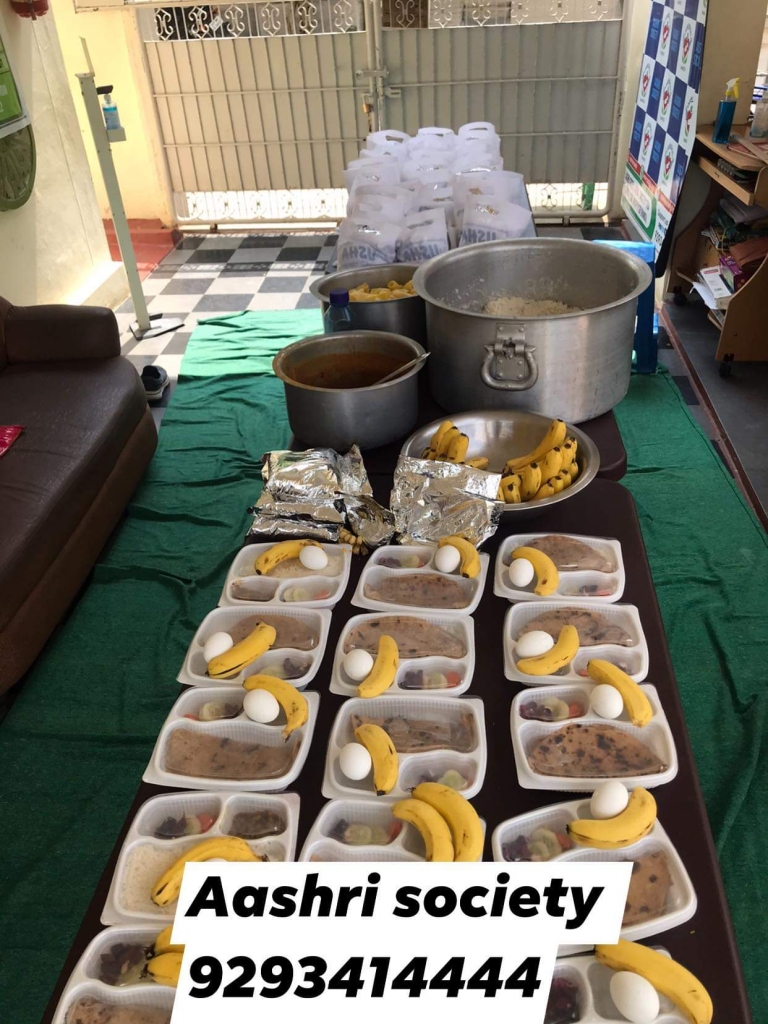 We started our NGO, Aashri Society, in 2011, with an aim to educate underprivileged children, eradicate poverty and also initiate various rural development and empowerment programs across Telangana. Not only that, but we are taking care of 20 orphan children completely for the last 6 years. We have also adopted 155 semi- orphans in Bhadradrachalam tribal area, taking care of their education. My wife, Prapurna Reddy, has been passionate about social service right from a young age. She had even passed up on a Government job to be in the social sector. I am into the Granite Industry but have been actively involved in the welfare activities of our organisation ever since the pandemic hit.
Last year during the lockdown, we have provided over 20 lakh dry ration kits and food packets to the homeless and those who did not have access to their kitchens in Khammam. With the unprecedented rise in COVID cases this year, we have restricted ourselves to our home and decided to help the people in our vicinity.
India is finding itself in dire straits as the Coronavirus second wave has wreaked havoc across the nation. And the situation is miserable on ground as people are not only struggling to find hospital beds, but also cremation spaces to bid goodbye to their loved ones. At this juncture, we request all the citizens to help each other out in any possible way. Every bit of help counts at this point and we can fight Covid-19 if we stand up, together!"