"Since my childhood days, my passion for cricket has remained steadfast. I fondly remember the Finals of Ind vs SL match watching the ICC Cricket World Cup 2011 from the comfort of my home, celebrating India's victory with fireworks—a moment that marked my initiation as an ardent ODI World Cup finals spectator.
Today, I feel immense gratitude as I sit at Narendra Modi Stadium, attending the ICC 2023 ODI World Cup finals between India and Australia. Being a part of the Bharat Army cricket fans group holds a special place in my heart, especially having traveled to all the venues for India matches—a surreal experience made possible by the generosity of BCCI officials.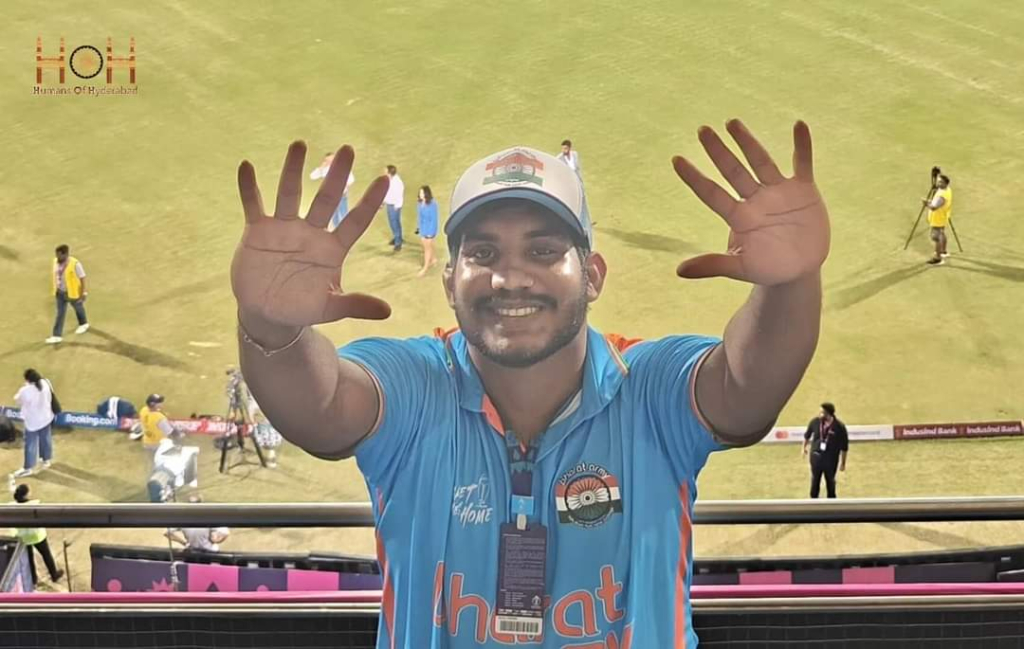 As a dedicated cricket enthusiast from Hyderabad, the hometown pride adds an extra layer of enthusiasm to the game. The tradition of uniting people of all ages to witness this epic rivalry is a cherished part of our culture.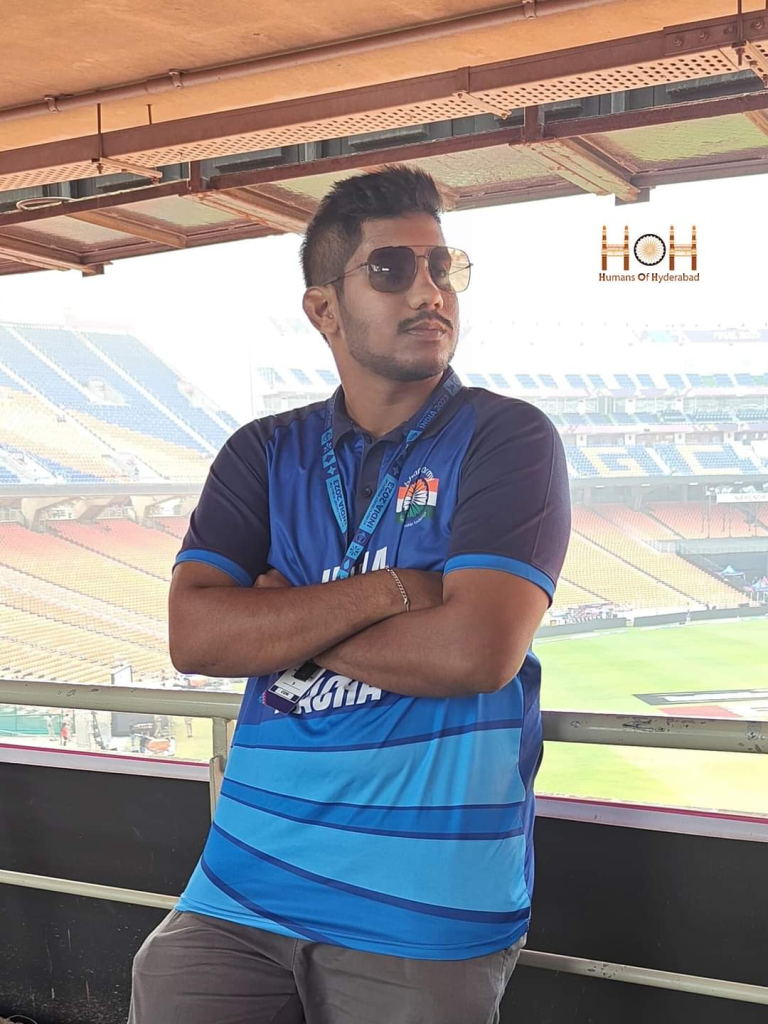 Having awaited this moment for 12 years, there's no better way to savor cricket than witnessing India take on the formidable Aussies. I believe we have a slight advantage in winning the ICC Cricket World Cup 2023 on home turf, capitalizing on our familiarity with the conditions. The atmosphere at the Narendra Modi International Stadium Cricket ground, hosting its first ICC World Cup final, is nothing short of electric. As the Bharat Army Fans, our anticipation revolves around celebrating the spirit of cricket, with the Tiranga flag proudly waving high!"
Rakshith,
Founder, Orange Army Fan Club