"Back in the early 1980s, there was only one photo studio in our village Mangapet which is in Warangal district. It was owned by my uncle who was a photographer. My interest towards photography began when I curiously started observing him play around with the photos he'd captured.
His techniques and way of capturing inspired me to a great level. I began to assist him at the studio by working in the darkroom and developing reels.
By the age of 16, I started exploring photography too. I used to travel on my cycle into the dense forests and capture photos of the beauty nature had to offer to us. Eventually, my uncle had moved to Hyderabad and I had taken over his studio by shifting it to a town called Hanamkonda. Amongst all my friends, I was the first one to begin a photo studio and started earning. Of course, I had a lot of people come and ask if I would be able to handle the shop all by myself. Over a period, I got the ropes of this field. I educated myself on various techniques and gadgets.
Just when I thought I was gaining expertise, life had something else planned for me in store. There was a sudden shift to digital cameras and digital equipment. We had computers coming in later. Honestly, it was a tough time for someone who has not been well versed with the complexity of technology. All my old equipment had to be disposed of.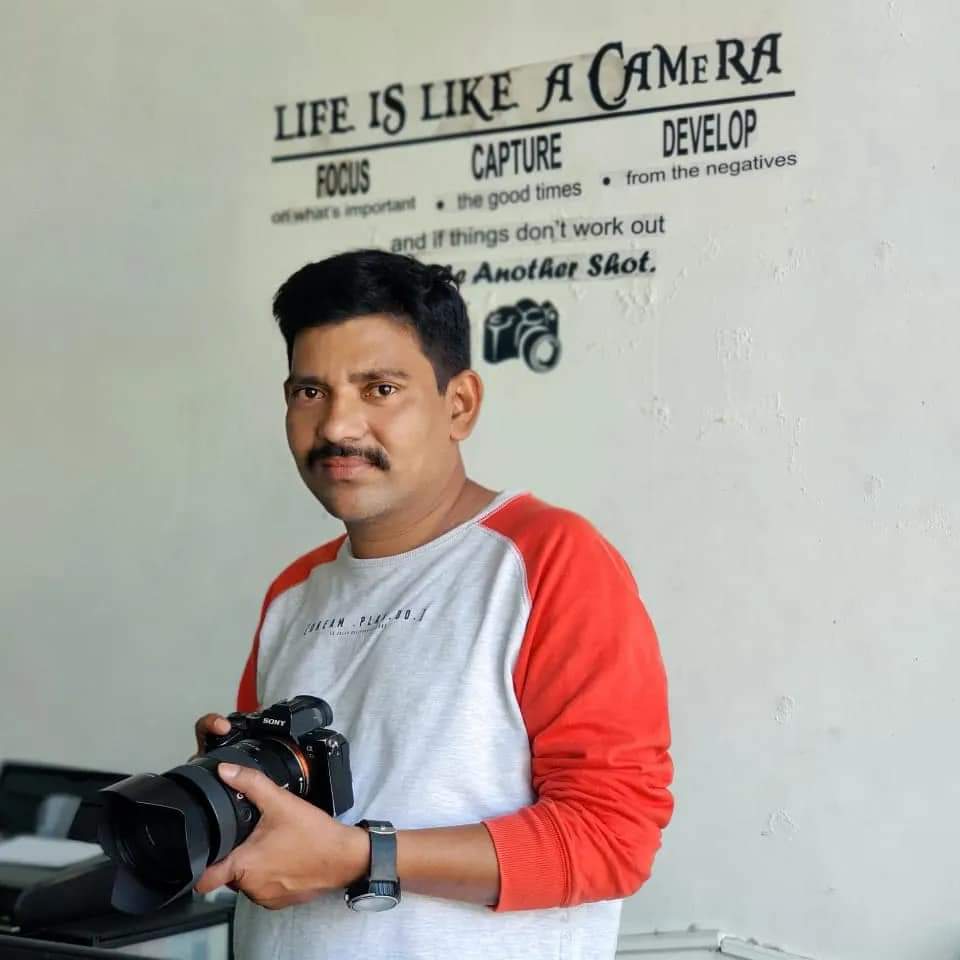 Operating a computer was alien to me. It looked delicate and I was scared to get my hands on it. As time passed by, people familiarised themselves with computers and by observing them work on it, even I understood its functions. I even took designing classes to acquire knowledge in creating albums.

My first digital camera was a second-hand Canon 350 D. I can now handle and operate various other cameras irrespective of their models and brands. Today, after navigating through different challenges, braving different phases of evolution, here I am still holding my camera and capturing things that appeal to my eyes."