"My journey into classical dance started at an early age. I learned Andhra Natyam through the guidance of Guru Afzal Pasha and he encouraged me to learn Perini Natyam. I went on to complete the training course of Perini Natyam at Warangal under Guru Kala Krishnan and Kumar.
My interest and enthusiasm towards the classical art form captured the eye of the late Guru Nataraj Ramakrishnan and he took me to his dance wing to further train and refine my dancing skills in Perini Natyam.
I obtained my Diploma in Dance in Andhra Natyam and Perini Natyam from Telugu University, Hyderabad. After completing my graduation, I performed Perini Natyam in several cities across India. I was conferred with the Jaya-Vihayadu, an award presented by Guru Nataraj Ramakrishnan. I was even offered to choreograph and conduct Fusion dance classes in a Fitness Centre in Malaysia from 2011 to 2015. However, I resigned from my job and came back to India to pursue my career in classical dance form, Perini Natyam, full time.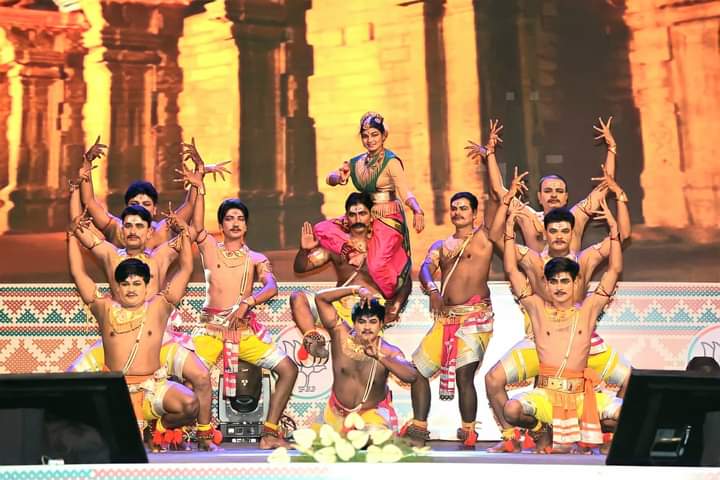 I worked on a grand project, 101 Day Nonstop, where I had done 200+ shows of Perini Natyam in different schools and colleges in Telangana. We covered 31 districts in a span of a year educating students about Perini Natyam.
I later started teaching and organizing summer camps and workshops for Schools and Universities. On 3rd January 2018, I received the Savitribai Phule award for best state dance teacher. Very recently, I was conferred with Ustad Bismillah Khan Yuva Puraskar for Perini Natyam and also received appreciation from PM Narendra Modi ji for my efforts to keep this historical dance alive.
Very recently, we performed at the Ramappa Temple which is a UNESCO World Heritage site, on the occasion of World Heritage Day which became popular across India. My aim is to spread this beautiful artform across the globe so that people will know the greatness of Telangana's art and culture, beyond borders."
Perini Raj Kumar, Dance Teacher