Born and brought up in Jamshedpur, I have always been close to nature. From climbing mango trees as a child to planting saplings with my family, trees have played a crucial role in weaving my childhood. The best moments of my life have always been amidst the beauty of nature and that's how I want to shape my generation and the coming generations as well.
As an IIM Calcutta alumnus, I was proud of my accomplishment. However, it was only after I met the founder of Give India, Mr. Venkat Krishnan, who is an IIM Ahmedabad alumnus that made me realize that it's unfortunate that people like us focus so much on seeking the right job with the right salary but so little towards generating jobs instead. He inspired me to work hard enough that I am able to employ others and bring equilibrium to our country. It co-incidentally clashed with the release of Aamir Khan's 3 Idiots, which made me feel guilty of being a part of the rat race. I believe that the movie gave me a sense of clarity on who I wanted to be. Since then, the only ideology that I follow is that one must share, both wisdom and wealth. It has made me a happier person.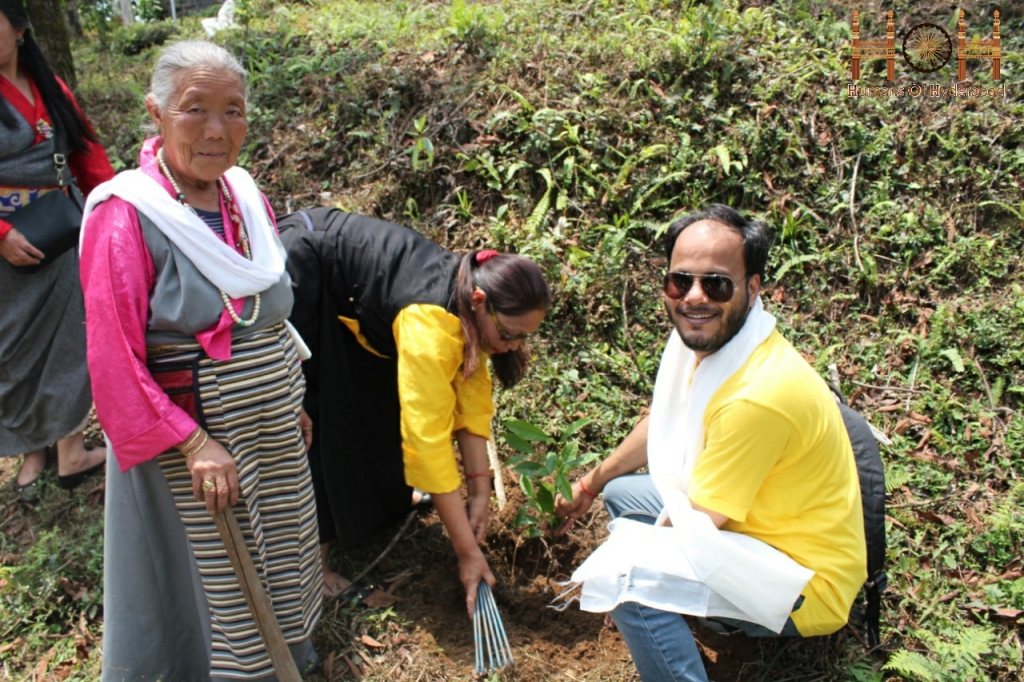 While working in the social sector, I realized the importance of regreening our environment. I would often ask my friends and family what stopped them from planting trees, and the answer was always the same, they didn't know a convenient method of doing so. It was then that I came across Grow-Trees.com and found the most hassle-free and easy way of planting trees at the convenience of sitting at one's home. I immediately knew that I had to work here and help re-enhance our biodiversity by the means of tree plantation. I have never met anyone who doesn't want to plant trees. I wanted to solve the "How" for them.Honestly, there is nothing that can match the happiness that I get by spending just a couple of hours surrounded by nature. It makes me feel at home. When I see the saplings that I had planted grow into beautiful plants and trees, my heart smiles. To recall an incident, during one of my field visits, I saw an old guy picking Mahuwa from a tree. I was delighted to see that the trees that we have planted will also do the same for someone, help them feed their families, and bring food to the table. As a parent, I was sure to pass on my love for the environment to my daughter. She loves trees as much as I do and has already planted so many of them with me and her friends.
Amid the global pandemic, when we were still learning to acclimatize ourselves with the changing world, we, at Grow-Trees, were on a mission ourselves. We knew that we had to do something and that it had to be quick. We not only reached out to some of our communities and provided them with dry ration, but also expanded our functions manifold. We ended up planting about 2.6 million trees in just one year, which is half of what we had done till 2020. I was extremely happy with the efforts that every member of my team put in to make it happen. The employment that this initiative provided and the value that they'll add in the coming years is one such achievement that I will always be proud of."