"My name is Siva Kumar Modha and I am a native of Hindupur town in Anantapur District, Andhra Pradesh. After completing my Bachelor's degree in 2000, I was all set to join the MCA Course and later get into the software industry as per my parents wish. I had cracked the ICET exam and was about to join the MCA course within few months. However, destiny had a different plan for me.
Around that time, I went on to visit the weaving village of Modha along with my father. It was an unplanned visit and while my father was interacting with the locals, I went inside the house where I could hear the loud sounds of the loom which was running through the punch card based Jacquard mechanism. The Jacquard machine was invented around 220 years ago by Sir Joseph Jacquard to provide variation in the design patterns. Each pattern or motif design is the result of several thousand manual punch cards that are laced together to work in tangent with the loom.
Not only is this process quite time consuming, but it is also a painstaking activity for the weavers as the efforts of the weavers are quite short-lived. Moreover, the life of these punch cards lasted only up to two-three years. And it isn't even a profitable balance of efforts with returns.
Under these circumstances, with a sheer motive to ease the hard work of the weavers and also to save time while producing the design patterns, I decided to work on the technology which could replace the manual punch-card systems. When I discussed this plan with my family, they had opposed my idea. My father was so riled up with my decision that he refused to talk to me. But I had made up my mind, and nothing stopped me from moving ahead – not even my family opposition.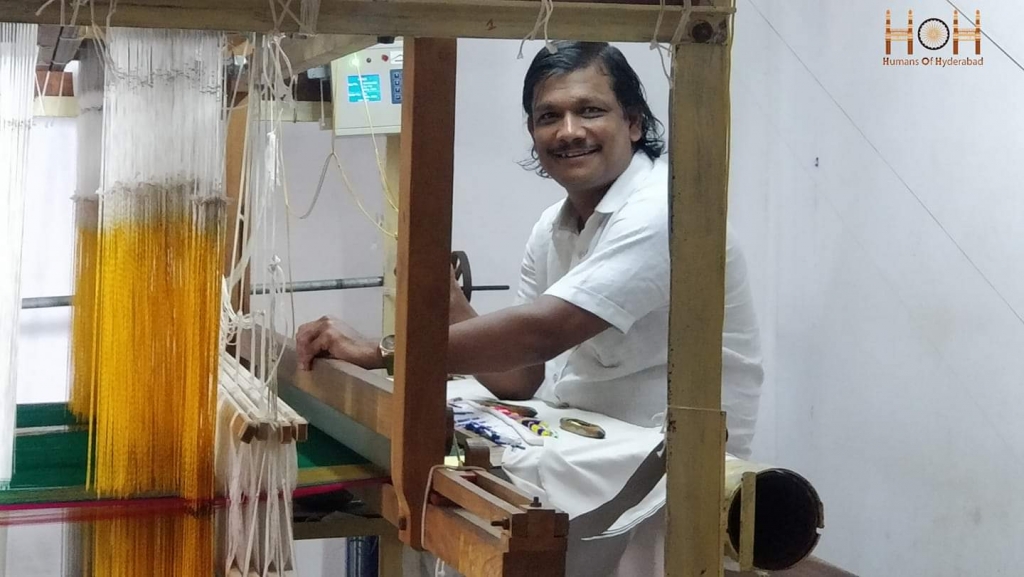 I went ahead and conducted rigorous research on various weaving communities that worked with the punch-card mechanism to understand the intricacies and mechanical properties of the jacquard machine. I even had to figure out a mechanism that would rule out this snag from happening over and over again and I was completely involved in the process of finding the solutions to the problem.
During the process, unfortunately, my father had passed away in 2004 which I think was because of the stress and concern for my decisions in life. It was a major setback in my life. The incident has impacted me quite hard that I left my hometown to move to Hyderabad in 2006.
I had spent the next 15 years researching and developing an electronic Jacquard Machine that would replace the conventional punch-card mechanism with an image-based system incorporated to the loom through a pen drive!
With all the efforts, I was able to design the electronic Jacquard machine and I had named the device Modha Device.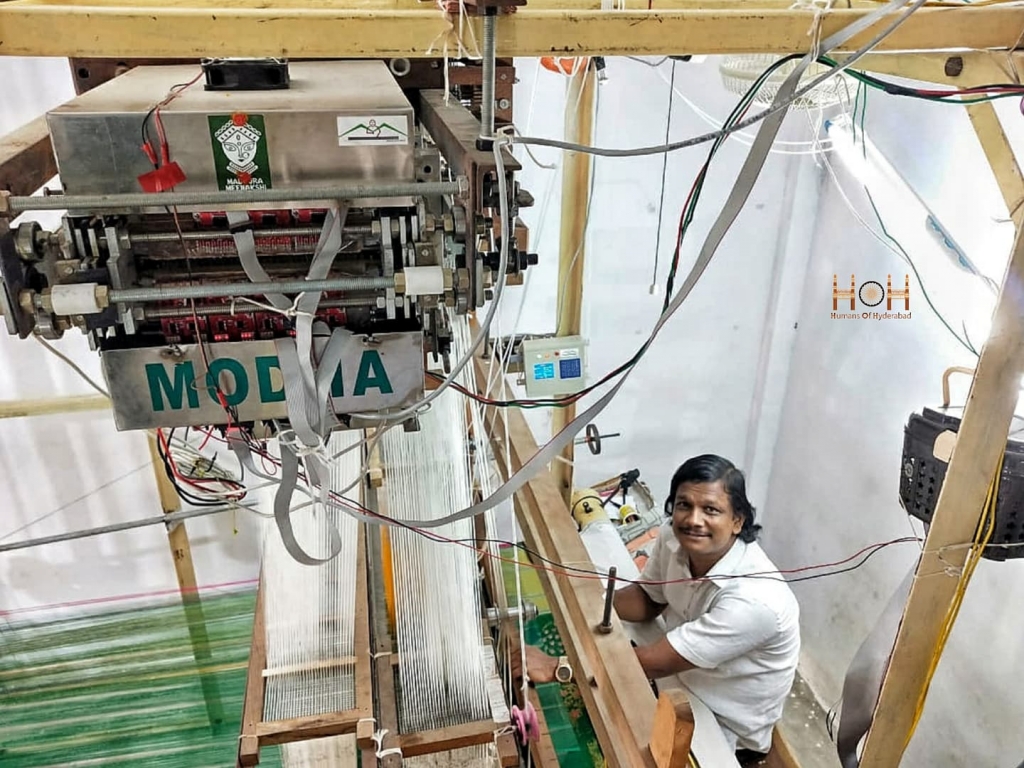 With the Modha device, any pattern or design can be woven into battery-operated fabric. A pen drive with image files needs to be connected to the machine, which is already connected to the loom.
At present, I have made a few improvisations to the prototype and also looking for investors, whose contribution would help me take Modha Device to the market.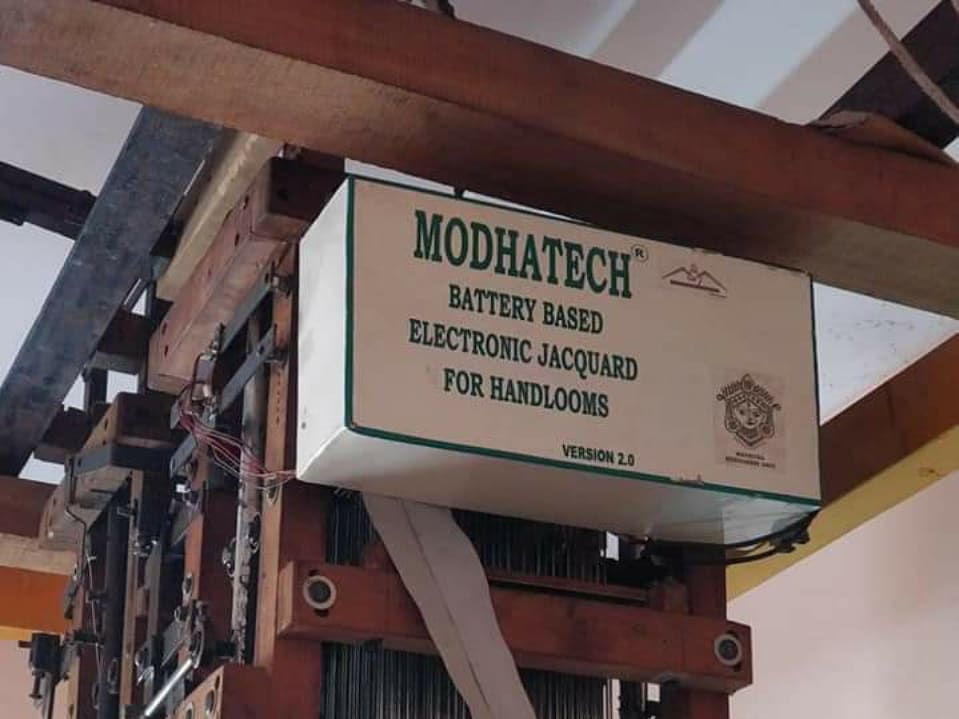 My wife, whom I have met 14 years back, has been my backbone all along and never gave up on me. It is her unwavering belief in me that has kept me going throughout.
It took almost 15 long years for me to achieve my goal and I must thank two special persons in my life who have supported my cause. When I was in the lowest phase of my life, I got an opportunity to meet Padma Shri awardee Mr Chintakindi Mallesham who was the inventor of the Asu Machine. Through him, I was fortunate to get introduced to Brigadier Ganesh sir who is the founder and president of Palle Srujana which supports the Rural Innovations. When I took up my prototype to Brig. Ganesham sir examined the model and appreciated my efforts. It is only through his able guidance and support, I was able to patent my device and through the organisation's support, I am trying to work on new innovations as well.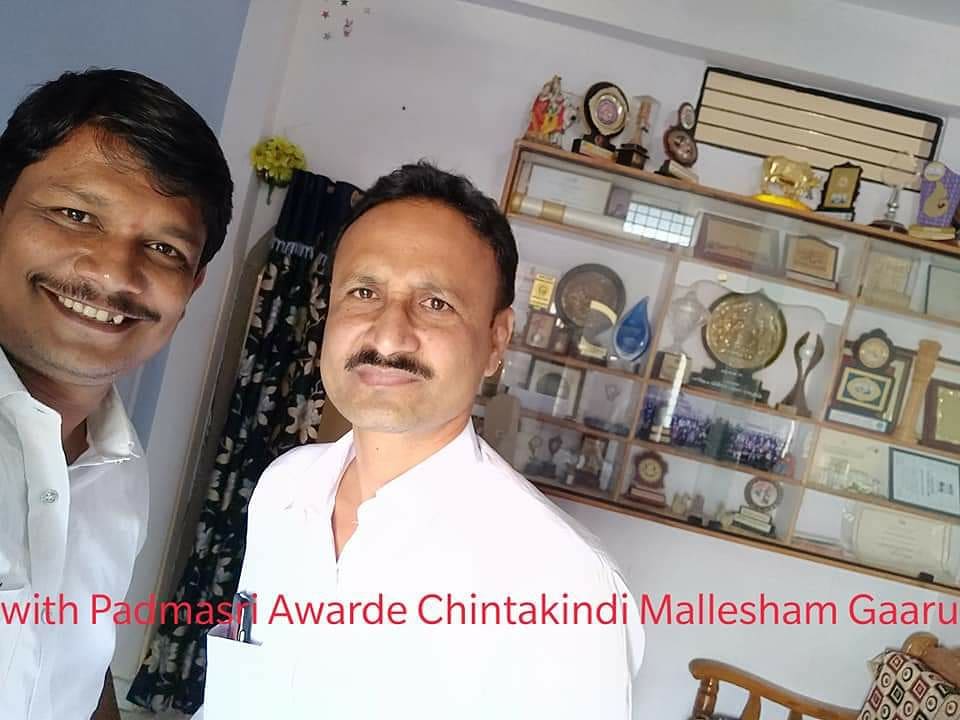 I am also thankful to my mother and all the friends who had contributed to the process of manufacturing the Modha device. With Modha Device incorporated into a loom, the same design which used to take at least 15 days to a month earlier can easily be created within 5-10 minutes with zero time invested for design creation.
Furthermore, it also costs several thousand rupees to even lakhs to achieve the final designs of the product but using the Modha Device, one can achieve the designs with zero cost.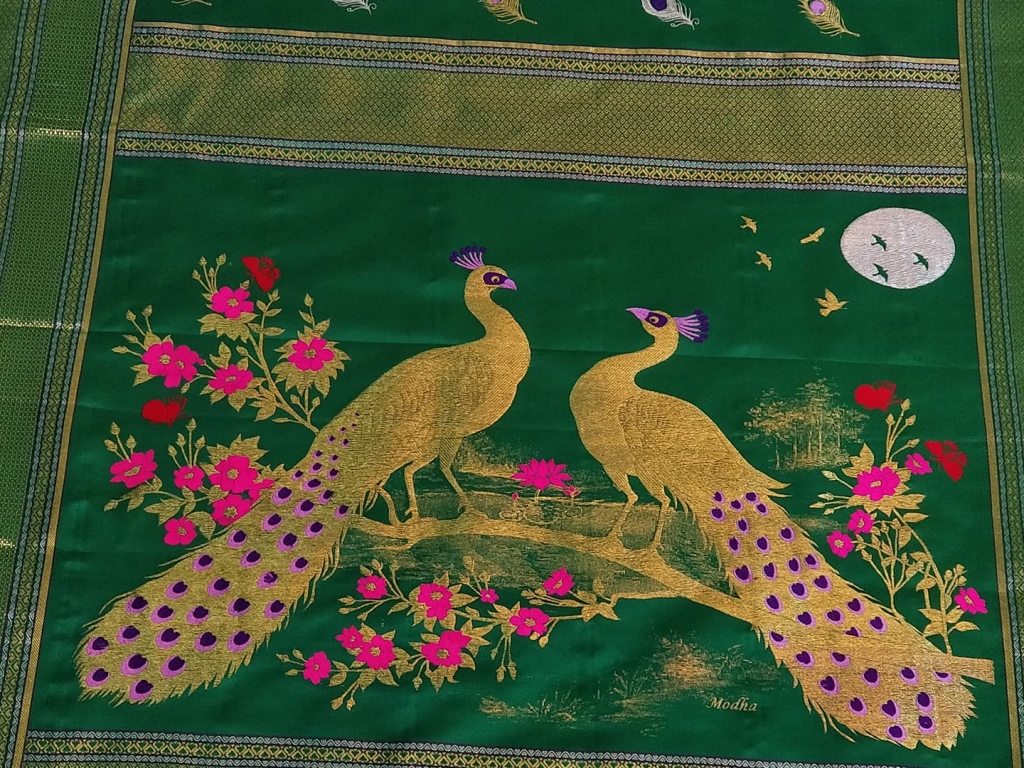 At present, I am looking for investors, whose contribution would help me take Modha Device to the market with the affordable costs for the weavers. I'm also in touch with the government officials, who have promised to offer a 50 per cent subsidy to weavers once my machine could go into the market as per the guidelines.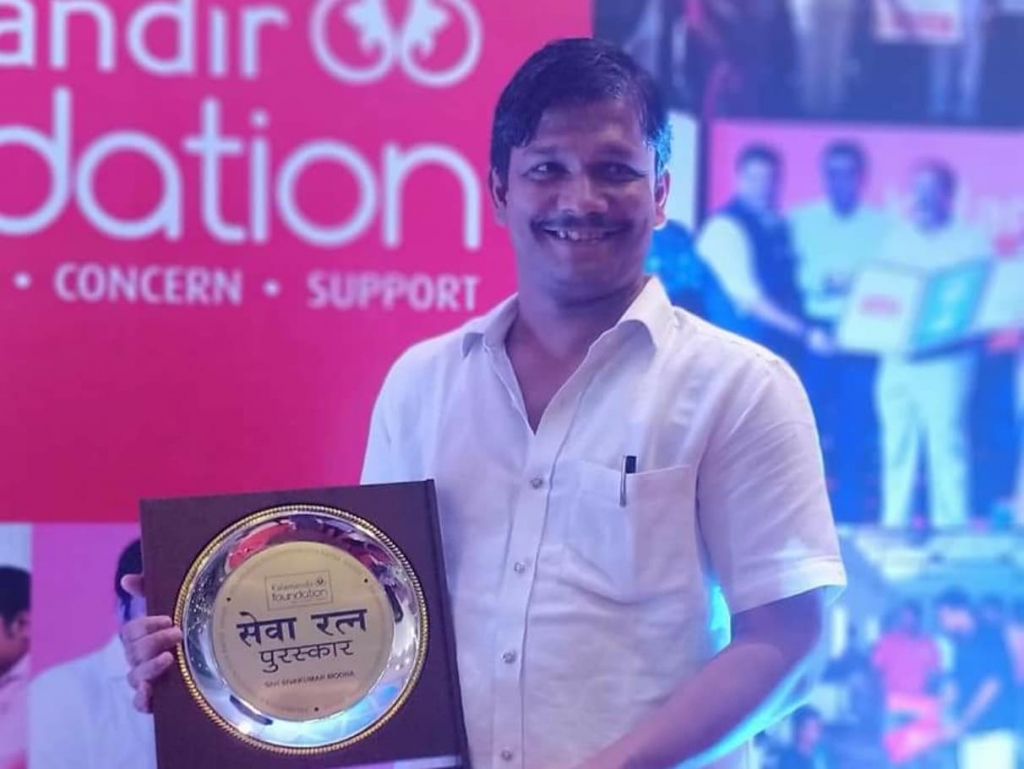 During my journey, I had seen many obstacles but I just wanted to thank everyone who believed in my cause. Today, I am all set to take up my device to the weavers which would soon begin in November. I have also worked on another device that would ease the physical activity of peddling during the weaving which I will introduce to the world soon."
#NationalEngineersDay #Weavers #HandloomWeavers #Modhadevice #Hardwork #hope #journey #innovation #entrepreneur #weaving #entrepreneurlife #success #Hyderabad #HumansofHyderabad PalleSrujana