"Life is either a daring adventure or nothing at all. From being a mischievous and notorious student to accomplishing things that I thought would never be on my plate.
It was my father's interest that made me join NCC, and that choice has made me proud till date. Honestly, I wasn't interested at all in the beginning and I just wanted to complete my certification.
When I had decided to quit, I walked into the office to let my sir know about it. To my utter shock and disbelief, I heard him tell an higher official, pointing at me that if there is one girl who has the potential to be a part of the Republic Day Camp, then it was me. I couldn't tell him about my decision after hearing his statement. Instead, I had decided to give NCC, an honest try.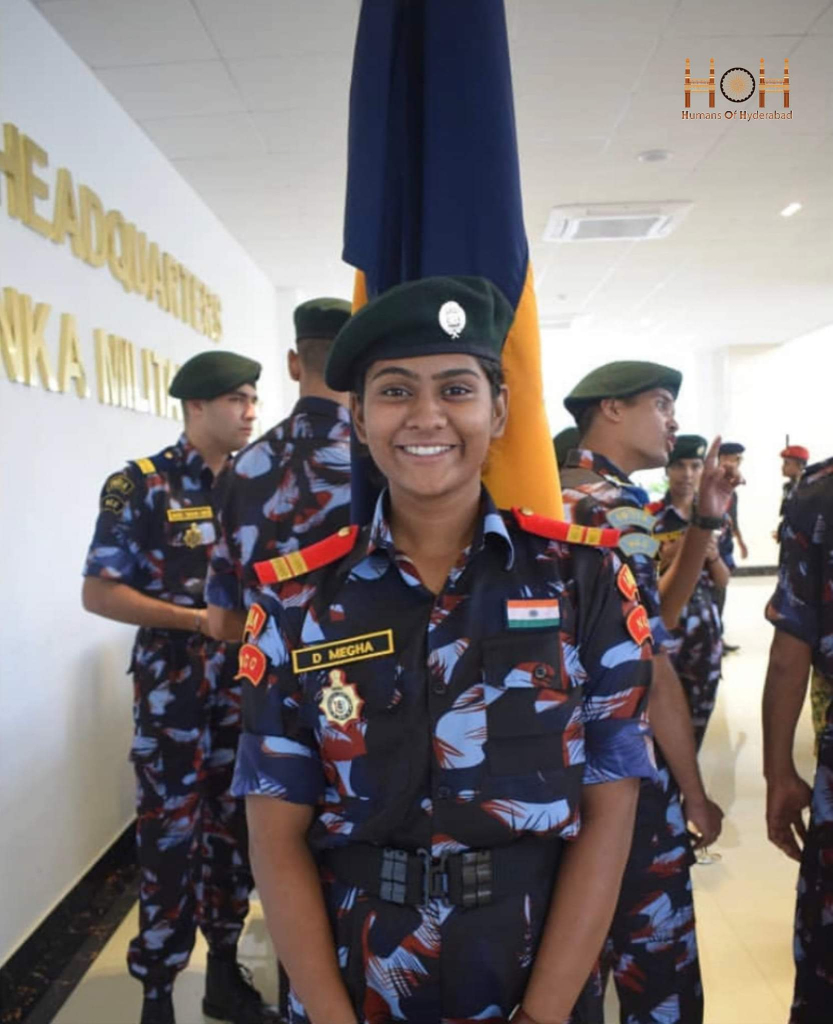 I braved all hardships during my selections but it felt all worth it, when I was chosen as one the best cadets. I trained hard for hours every day. There was one hiccup and that was my weight. NCC cadets are supposed to be fit and in a certain posture. Well, at this point, nothing could stop me. So, with the help of my co-cadet Shashank, I began my diet and fitness journey.
Hard work never goes into vain. I won the gold medal for being Telangana and Andhra Pradesh's best cadet.
One day, I got a call that I'd been selected for YEP to represent India in Sri Lanka. This was one of my biggest dreams ever, and I got the chance to meet wonderful people across the globe and interact with the future soldiers of Sri Lanka.
NCC moulded me into a completely different person. It instilled discipline and confidence in me. I discovered a new side to me and I couldn't have asked for more in life.
Had it not been for my parents, my biggest cheerleaders, I wouldn't have explored NCC nor would I have explored the artsy side to me, which is classical singing. They gave me the right push whenever I needed it.
If there is one lesson, both my parents and life taught me, then it is to trust in self because no one else is going to do it for you."
#NCC #ncccadet #life #journey #motivation #nationalcadetcorps #discipline #Telangana #empowerment #trust #hyderabad #HumansofHyderabad