"It's been 17 years since I started my career as a barber. I never saw this coming – it's a horrible time for us. It may be true that our salons will see long queues when the lockdown ends. But, at the moment, vulnerability is all that looms in our lives.
Things have become very difficult ever since the second wave began. Covid-19 outbreak calls for physical and social distancing, which is unthinkable for the people who are in this profession of hairdressing.There are more than 500 salons in our village and I am afraid how people from our community will make their ends meet with no income.
After many days without income, I had to send my workers to their homes. We, now, rely on the government's subsidised ration. We used to make about Rs 1500 daily from our salon, but the extended lockdown has exhausted my savings.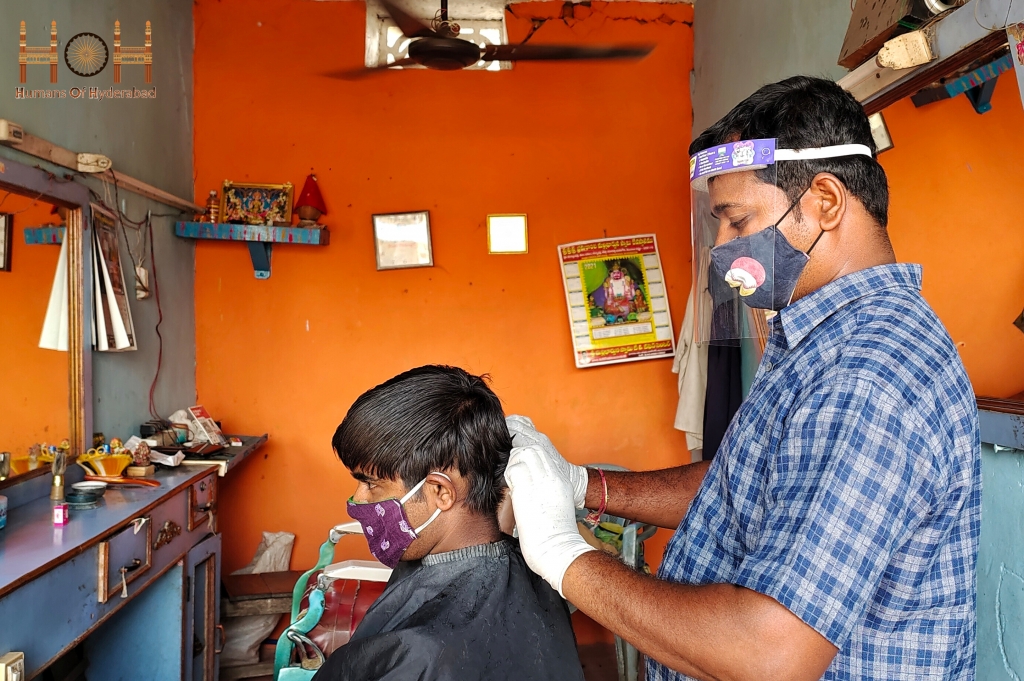 Sundays and weddings brought good money in the past. But because of the unprecedented rise in the second wave and lockdown, all our hopes have crushed. Barbers in rural area earn about Rs 300- 500 daily. And barbers of metro cities make around Rs 1500 – 2000.
My salon employs two people. I am obliged to government advisory and providing them with food, shelter, despite minimal income. We can resume our work now with the partial ease of lockdown restrictions but we will have to be extra hygienic and would have to incur more investment in face shields, masks and gloves, etc. We are trying our best to so and my only request to the customers is to help us to pass through this crisis by availing our services."