"I met Swathi in college when I was pursuing my Masters in Fine Arts at JNTU. We both were classmates and as our thought process matched when it comes to viewing art, we worked together on many projects during college. Eventually, that led to our marriage and today we are one among the very few street artist's couples in the country.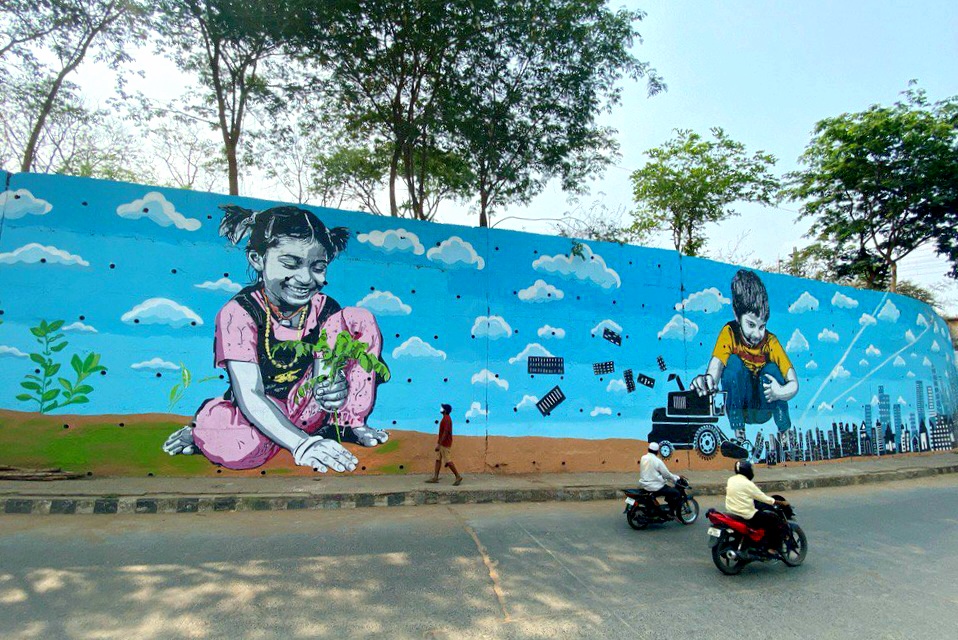 Our professional journey in street art began in 2008. Back in those days, there was not much awareness about the street art genre in Hyderabad and we wanted to communicate our thoughts with a motive to create social impact among the people. That's how it all started.
We have always visualised and portrayed human beings as social beings with a purpose in life. It certainly reflects on our work as it mostly deals with people, their everyday life, thoughts and involvement with several issues in the social framework.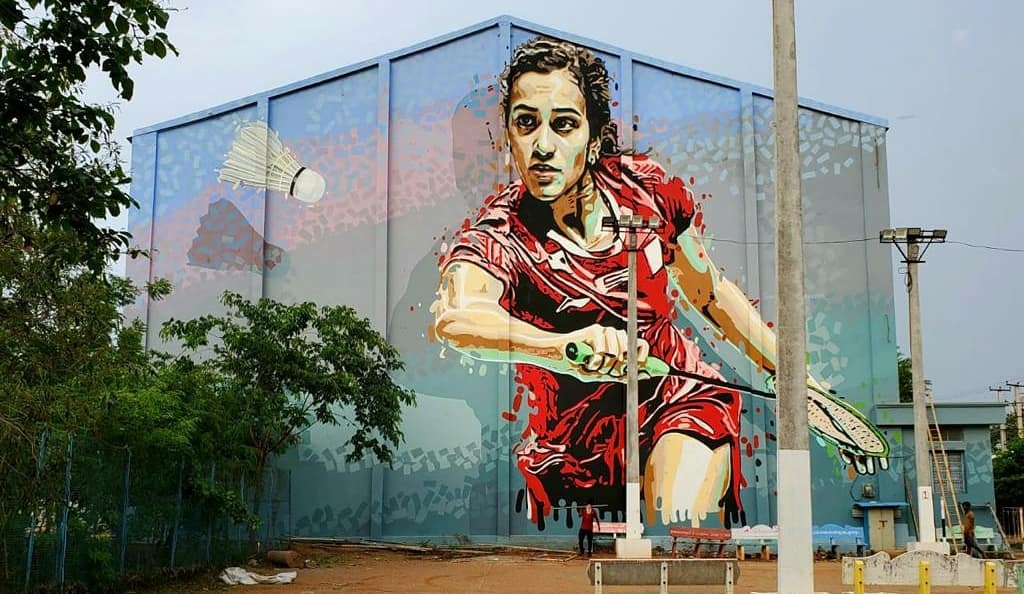 In the year 2015, we learnt that a government school in Warangal had just 15 students and was on the verge of shutting down. To encourage young girls and boys in the villages and towns to pursue education in the government schools, we had painted murals featuring the students. That certainly helped to provide awareness among the families and those schools have double the strength of students today.
Our artwork includes Politics, Education, Sports, Women Empowerment and Freestyle art. Our art paintings on the themes – Missing Honest Politicians, Polling Booth, Humanity, loose ties, FOMO, Why should we love India, Love Breaks Barriers, Save Farmers, Our School – Our Pride have gained international recognition. We have also painted for many government schools across Telangana and Andhra Pradesh to attract the students and to give the schools an exceptional appearance.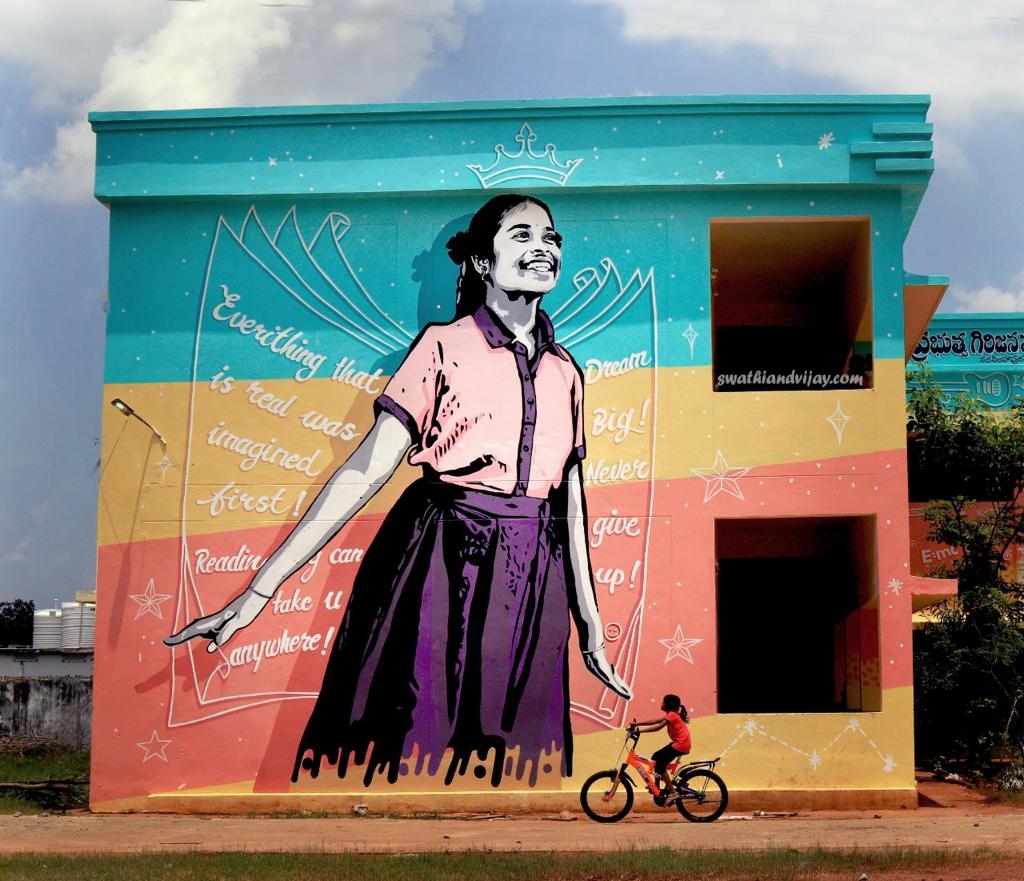 Our recent artwork was a literature wardrobe in Warangal to encourage students to avail the benefits of the public library. We also intend our work to be interactive and public friendly so that it connects to all ages in society.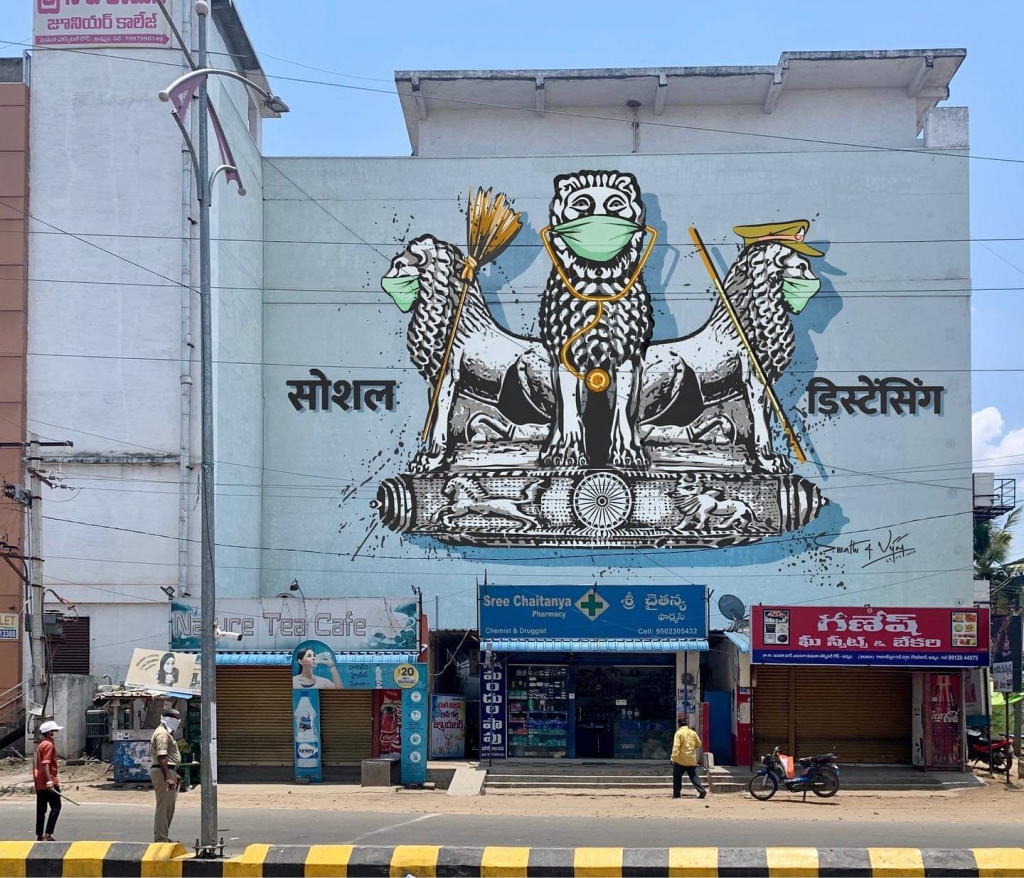 Apart from that, we have also showcased our artworks in places like Japan, Canada, France, London and gathered international exposure.
To date, we have done more than 40 street art paintings and we will continue to showcase our artworks in public places to make a positive difference in society."