"Just go ahead and give your best. I am sure we will be in a better position soon." These are the words my wife told me when I decided to move to Hyderabad to start a business on my own.
I wanted to build a house of my own one day for my family and with that intention, I left farming and came to Hyderabad from my hometown Jharkhand. I initially worked along with my brother in a juice stall and later started my own pani puri business here at Abids. I ran it well for almost 8 years until I faced issues with the police due to the road widening.
I no longer could run my Panipuri stall on the roadside due to the traffic guidelines and had to rent a place later.
Soon, in March 2020, Covid struck the country and everything went down south as I suffered major losses due to the complete shutdown of the business for more than 5 months. I tried to look for alternatives and even worked in a hotel as a service boy for few months. Things became extremely difficult as I am supposed to take care of my three young children and my wife who are in my hometown right now. So I had decided to close my panipuri business and started this mobile sweetcorn stall here in Tilak road.
I wanted to shift my family to Hyderabad but I am right now saving some money to rent a place.
Once in four months, I try to visit my hometown to handle the works, however, I miss playing with my children. They need to wait for at least three months to see me every time. I don't have a proper phone to video call them so I keep seeing the photos of my children on my phone whenever I feel low.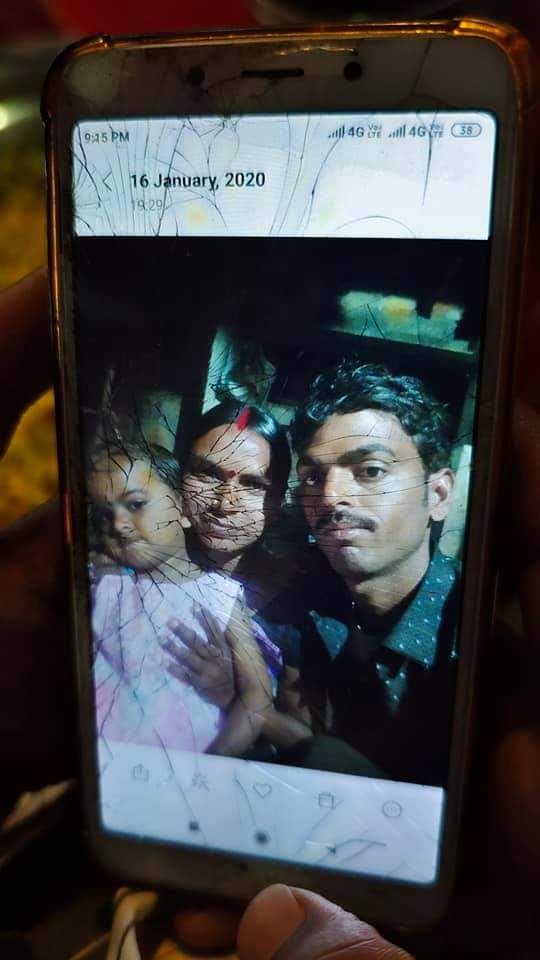 My wife intends to join me here to start something small on her own but we are right now in the process of the rebuilding phase. We need to wait for a few more months to start doing anything productive. We are hopeful that things would settle down and until then, I will continue to work hard for my family."
#Life #Survival #streetstyle #streetfood #COVID19 #supportlocalbusiness #family #hope #future #children #livelihood #Hyderabad #HumansofHyderabad