"I grew up amidst actors performing Surabhi theatre plays. Our community, Surabhi Drama theatre, has a history of more than 135 years.
It was only natural for me to start performing theatre plays by the age of 7. We live in small tents and move from one place to another every six months.
Initially, we were one entity, but later, we split into multiple smaller groups and settled in different parts of the country. But the art was what knit us together.
Talking about my journey, I've performed 1000s of plays covering a range of historical tales. However, gradually, the demand for this age-old art form started to decrease.
When I was younger, we would have ticketed shows for 1 Ana and it would be houseful!
We have also performed several online shows for the viewers across the globe during the Covid 19 pandemic for the last couple of years and now we are slowly getting back to performing live theatre plays in front of the audience.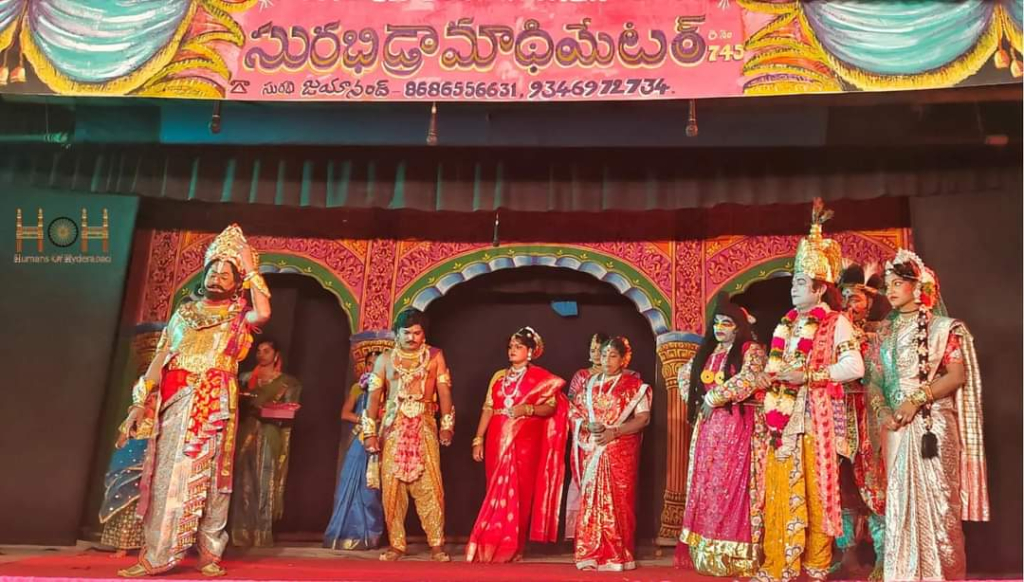 My children, who have completed their graduation, are also Surabhi artists. I am proud that they are working hard to take this age-old art forward to the coming generations.
We are striving hard to take this cultural artform to the younger generations, in the most engaging ways, as we could.
But for that, we are hoping to get the support from the people and from the government, so that our families could sustain further!