"Today is the 4189th day of our program #HungerHasNoReligion (Daily free food for poor and homeless people) under Dabeerpura flyover bridge, Chanchalguda in Hyderabad, and also the 2880th day near Gandhi Hospital. I am grateful that I along with my volunteers have been chosen by the almighty to feed people.
I lost my father when I was only four years old, and had to give up my studies at the age of 10 and started doing odd jobs to support my family. My mother always says, to be honest and kind to everyone, no matter how the other person behaves toward you. I know the pain of sleeping on an empty stomach and those memories prompted me to choose social work and start the free food campaign.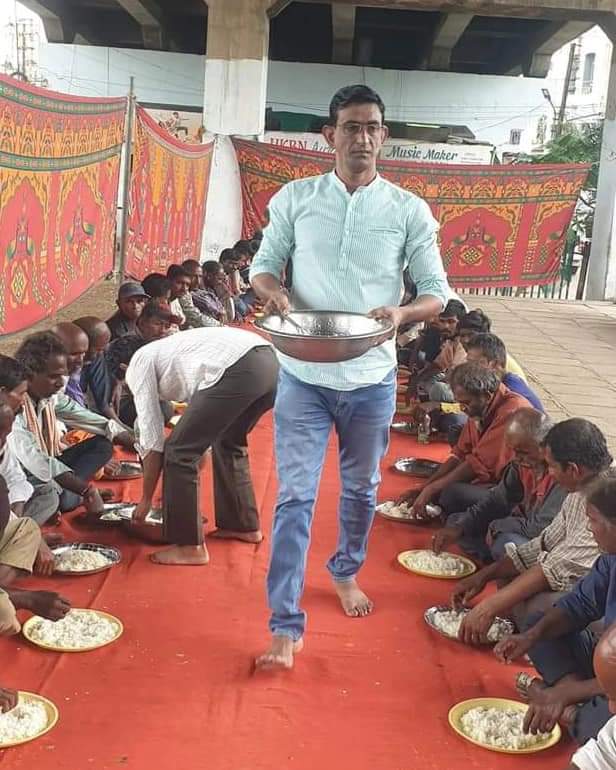 In October 2012, we started the Sani Welfare Foundation. It all started when I saw an old lady at a Railway station starving for food. Her feet were amputated, and she had not had any food to eat, so I gave her food that day. From the very next day, I started feeding homeless people at Dabeerpura under the banner of 'Hunger has no religion'. Since then, our program has continued and we feed people of all communities no matter which region or caste they belong to.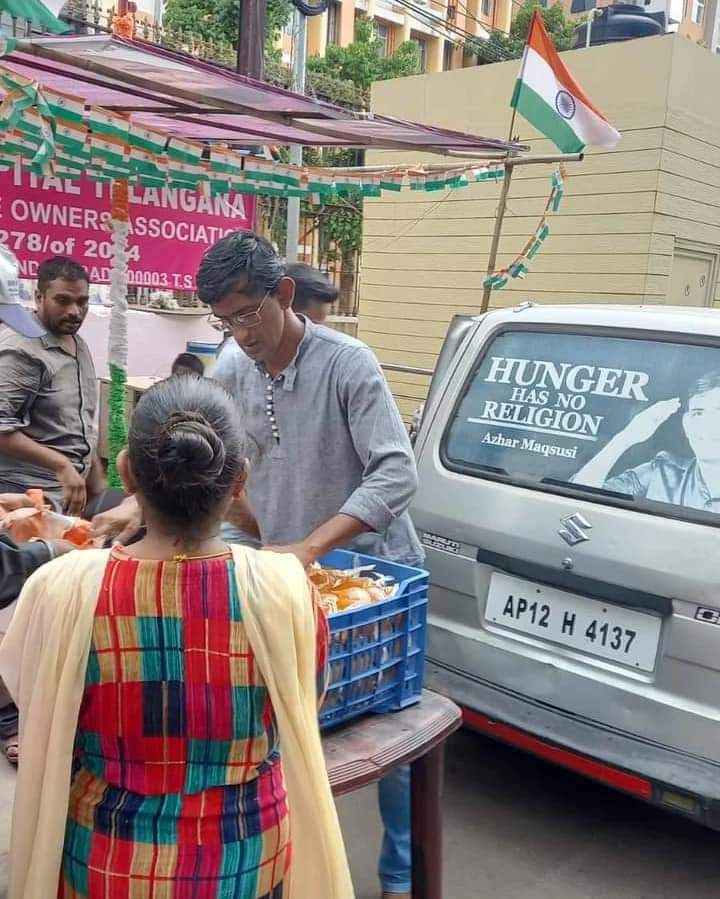 Each Day, our Sani Welfare Foundation feeds around 1,000 to 1,500 people from below the Poverty Line families at 8 centers spread across 6 cities in India. We do it in different locations including Hyderabad, Bengaluru, Raichur, Cuttack, Tandur, and Bhubaneshwar.
I run a Plaster of Paris unit business for survival which remains my only source of income even till date. I extend my deepest gratitude to the volunteers, supporters, family members, and well-wishers who supported our initiative.
With everyone's support, we have fed the poor for 11 years now and will continue this until hunger is eradicated."
Azhar Maqsusi , Social Worker