"I was born in Hyderabad 53 years ago at a place called Shenoy Nursing Home in Secunderabad which any Hyderabadi of that time would recognise. I am a pure Hyderabadi by heart as my maternal grandfather was an industrialist over here and my mother belongs to Hyderabad. But having said that, I have spent my younger days in a lot of other cities also. Primarily, New Delhi because my father used to work there. He comes from the state of Gujarat and he had a job in Delhi with a multinational company and that's why we all lived in Delhi. I went to the school over there called Modern School Vasant Vihar. Then I had shifted to Hyderabad and continued my schooling over here. I am a graduate of Nizam College and when I went there, somebody told me that my great grandfather's name has been put over there as the first graduate of Nizam college and it continued over generations, later. So this is the small little connection that I have with Hyderabad.
Later, I got involved in my family business which was a form of printing because my maternal grandfather had one of the oldest printing presses in Hyderabad. And it was then, I have realised that technology needs to be embraced early on whether you are an engineer or doctor or you are from the publishing space or the creative space.
Back in those days, it was extremely rare to do artwork on the computers so we embraced that very quickly and as a result, we turned out to be people who could actually provide interactive services to some of the largest companies who were just entering India at that point of time. In fact, the first SMS in the whole of India was actually from Hyderabad from a company called Tata cellular. We started providing a lot of support services and interactive services, GPS oriented services, GIS oriented services to the TATA group. This was back in 1995.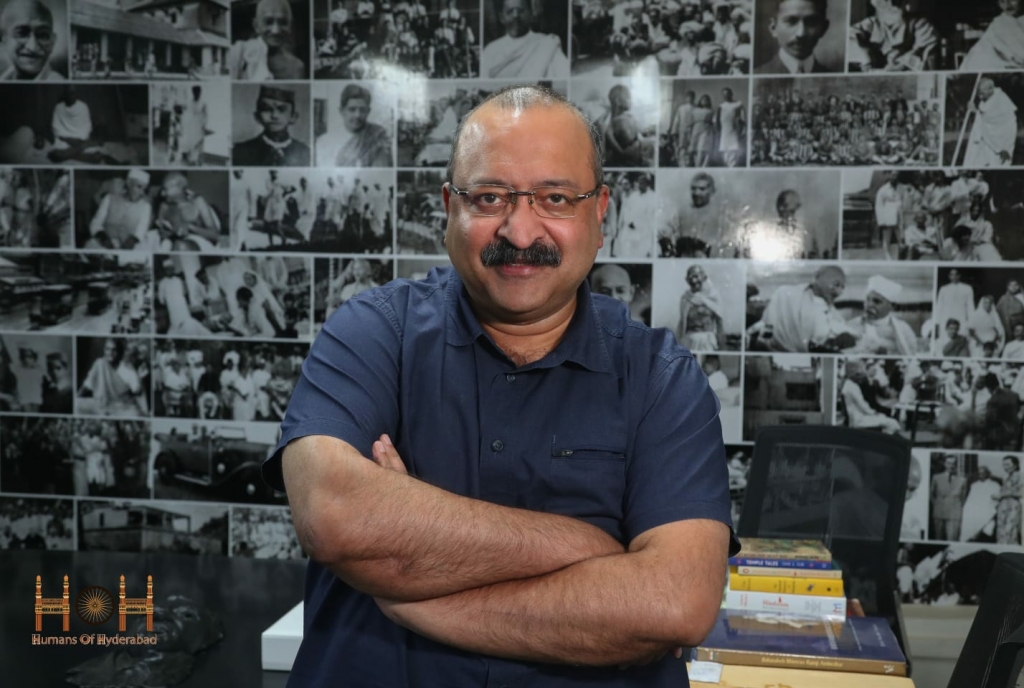 In spite of being from a creative background, we had embraced technology very early. I think it would be appropriate to say that one of the first maps of the city of Hyderabad which was connected to a three-meter level was created by us through GPS and it was way back in 1996.
We grew from there and continued to work with Fortune 500 companies by providing high-end interactive solutions. And slowly one led to the other and we bagged very large contract actually with World's largest bank. And for the next nine and half years, we supported this bank worldwide for all its employee engagement solutions. Not only for the region of India but also some of the platforms were used in as many as 84 countries.
By that time we have expanded having a global footprint and at that moment I have felt that I had this need to not only just create software and platforms but I wanted to do something which was hard in my hands as in brick and mortar as in they used to call it those days.
That's when I turned to say that if my grandfather had an image of printing why wouldn't I print a book? And that's how I went to actually collaborate and did my first fine print book called Tirumala Tirupati under our company Visual Quest India private limited. And the book did really well. We felt that we must have done something right so we went ahead and photographed and created our second book on yoga called The Great Indian Yoga Masters which was published in 9 International languages.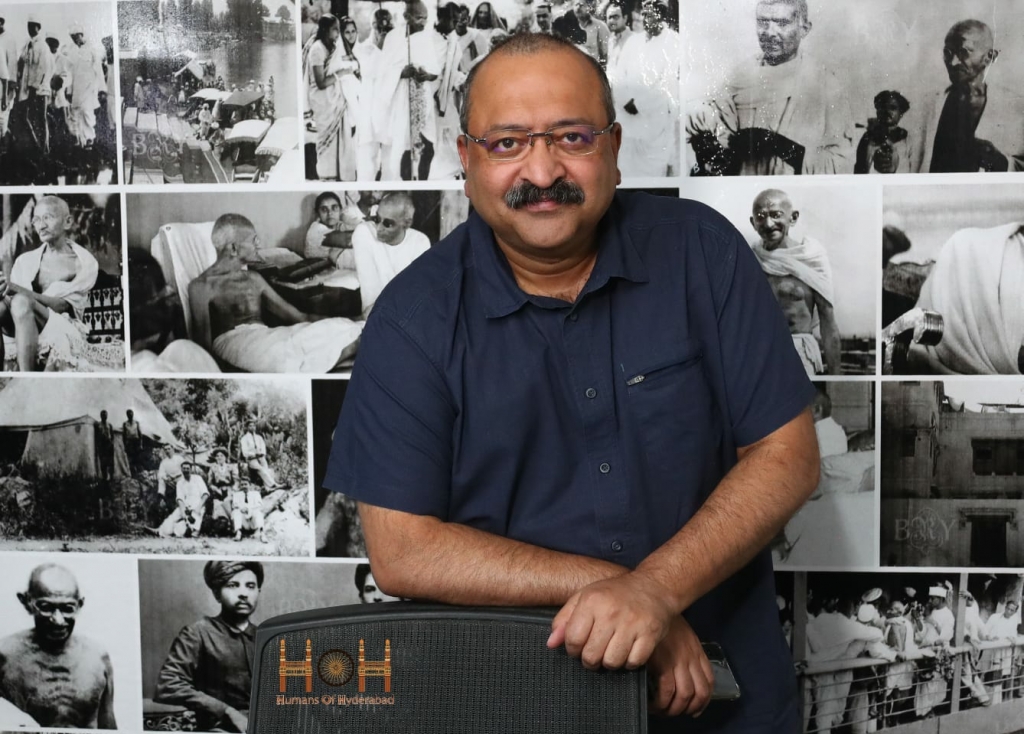 The third book we came up with was on Mahatma Gandhi and we have continued publishing books. We have done about 50 titles from the time we started over there. But somewhere in the middle, this third book of ours on Mahatma Gandhi which is MKG Peace Truth and Ahimsa – A photobiography had a very unusual story. And according to me, when I was doing the book, I realised that he was priceless. We cannot just do a book on Mahatma Gandhi, we need to create something more than that. So I said we will create a book, but we will treat the book like a work of art. So that was the first time we have published which was called limited edition book. We created this book which was only 1869 copies.
The reason 1869 is because Mahatma Gandhi was born in the year 1869. The Book includes letters and rare photographs acquired from various corners of the earth. Exactly 1869 copies of the book have been printed to coincide with the year of Gandhi's birth. Each book was numbered and we have a record of who has which book. Each book was stamped and signed. And we had launched the book in London. Within 3-4 months, we were at the Centenary celebration ceremony in South Africa where we launched it again over there. And by the 1st of October 2010, we were at the United Nations. We have launched the special edition of the United Nations on the 1st of October. And 2nd October, we did a preview for the entire city of New York at The Metropolitan Museum of Art. To get anything into the display of the Metropolitan Museum of Art, it normally takes 6-7 year's but we were able to just get it in over there. From that day onwards that book has travelled across the Globe. It has gone to about 30 cities and about 19 counties through our digital museums.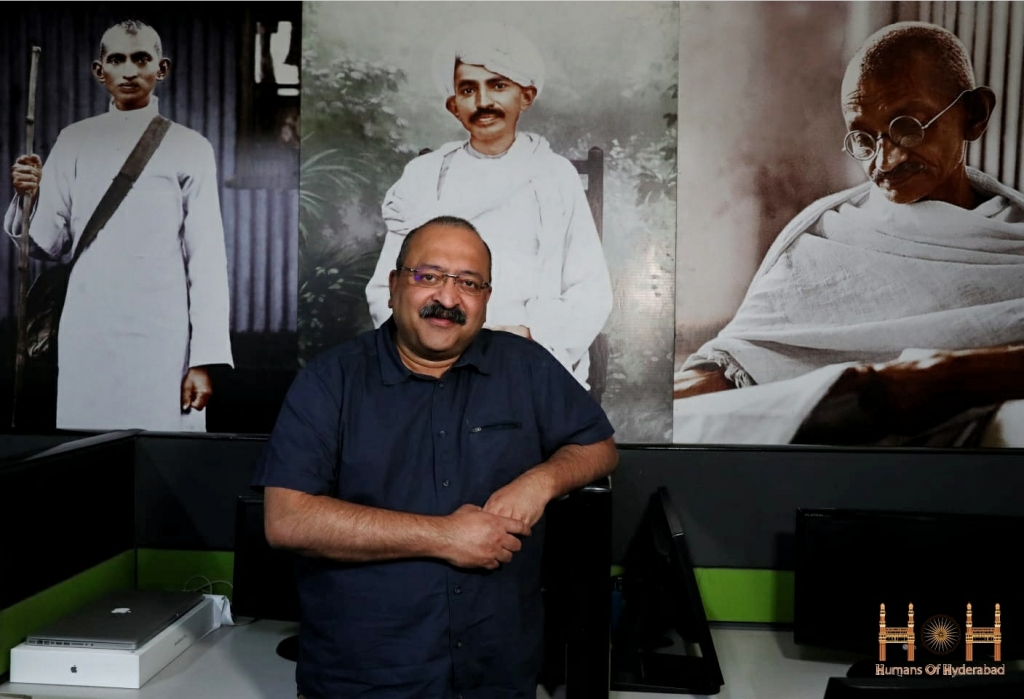 I often say to people, my mission is not to convert you into a Gandhian, my mission is to find the next Gandhi. In all my travels across the globe, across the continents over the last 11 years, we have done 100 interventions on the name of Mahatma Gandhi. And some of the most famous ones are The Mandela Gandhi Digital museum in 2016. The Prime minister of India inaugurated it in 2016 when he was there in South Africa. It emphasized the number of times the lives of these two leaders run parallel and the times they intersected, based on the situation of that time and region. The exhibition outlined the development of their moral fiber and how the core principles of leadership are the same between the two leaders. Or for that matter, the 125 years of The Pietermaritzburg Station, South Africa, which was inaugurated by late Smt. Sushma Swaraj on 7th June 2018 or The Sabarmati Ashram's which was an interactive installation on the life of Mahatma Gandhi to celebrate the centenary of Sabarmati Ashram or the recent Bangabandhu Bapu Digital exhibition which was inaugurated jointly by Prime Minister Narendra Modi and Bangladesh Prime Minister Sheikh Hasina on 26th March among several others.
This journey would not have been possible without the support of my family and the team at the Mahatma Gandhi Digital Museums. Our team has always performed best in class and met unrealistic timelines to achieve at times the impossible; we have had the hand of the Mahatma on us.
If you want to know the most powerful weapon that man has ever created, it is Satyagraha. It is not a nuclear weapon. I am clear about that. Because truth-force by far can have the largest impact on humans in total. So I think the youth needs to realise that. Mahatma Gandhi is the father of our nation. If we don't understand and emulate his qualities, who else will?"