"I always thought it was normal for people not to care about me, to see tears and wounds and look the other way. I grew up with my family, but my parents were never around- my maid did most of my upbringing, she even knew I was mentally ill a lot earlier than my own family did. She'd sleep in my room, teach me to draw moggus (Translation: Rangoli), feed me, and do everything a mother normally would
When I saw my first counselor at 15, I saw a glimmer of hope. However, it was short-lived. I was diagnosed with anxiety, depression and borderline personality disorder. She told my parents things I didn't want her to, the repercussions of which are still hard to think about. Coming from a different generation, I can't blame them for not understanding- but not understanding and pretending something doesn't exist are two drastically different things. Feeling so misunderstood and confused led me to self harm. I began to develop eating disorders that stemmed from my insecurity and anxiety regarding body image issues. Things like drinking concentrated salt water and forcing a toothbrush down my throat to throw up were part of my daily routine. My parents didn't know how to deal with any of this; in fact, my father once told me nobody would marry me with all these cuts on me. It's a good thing I didn't believe I would live that long.
During college, my depression got so bad, I couldn't physically leave my bed. When I was on medication, I could barely function, so what was the point of it? Being doctors, my parents always wanted me to get into the medical field, and so did I. I wanted to be just like them when I grew up. My worst memory is of the day my parents dragged me out of bed onto the floor and proceeded to kick me, yelling at me about how lazy I am, how I don't study, that I'd never get anywhere in life. You would think me telling them that I wanted to kill myself would hinder their anger, but what I heard instead was- "Kill yourself. We'll cry for two days and get over it." I don't want to remember them like that, they're good people, but good people can do very cruel things even with the best intentions.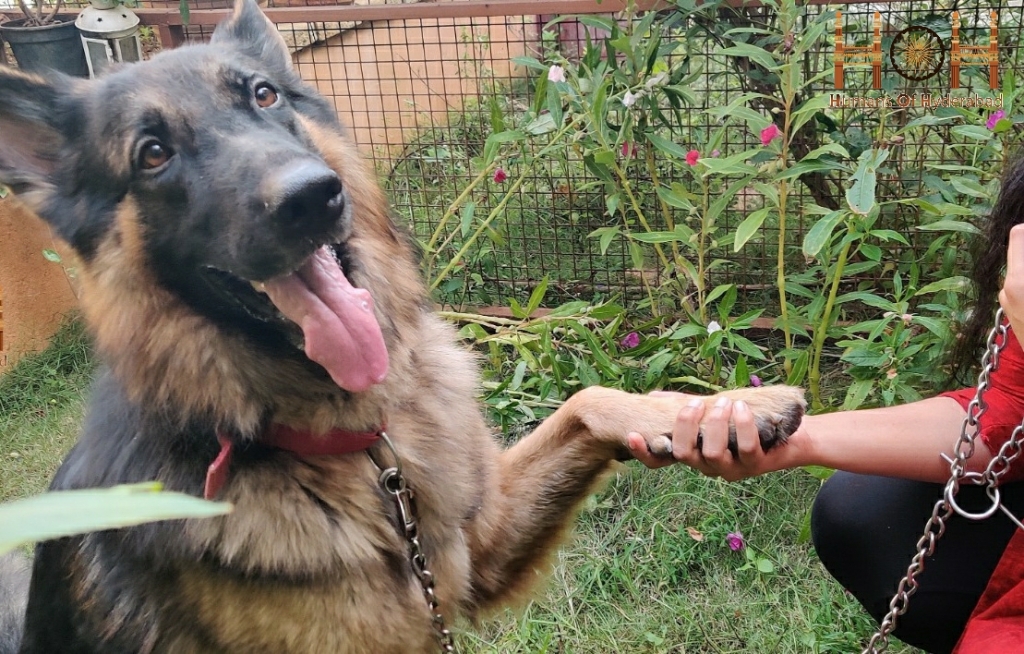 People say things like "everybody goes through it", "don't worry, it'll get better", but none of it ever has any actual substance to it. It's like looking at a piece of art, relating to it and yet being distant from it. It's like a bottomless pit, a blackhole, so no, I don't think it will ever get better. But I have found ways to cope with it, and I'm doing much better than I ever have now.
When you feel inadequate in every single thing you do, whether it's your education, your looks, or even being a daughter, it can scar you in unimaginable ways. People around you act like you're a burden because you struggle with mental health. I wish I could tell them the reason it feels like a burden is in THEIR head, not mine. Yes, I have issues, but I cannot work on them unless there is acceptance, empathy and compassion around me.
I began to get better a year ago, and the reason for this has four paws, a tail, and the biggest heart you can imagine. It was actually my mother who after years of trying to help, brought me the only thing in my life that I really, truly began to heal me. He understands me like nobody else ever has. When I have anxiety attacks, he puts his paw on me to calm me down. Every night when I get home, I talk to him about my day- I don't know how much he understands, but he definitely seems to. He has taught me that no matter how bad things get, it will always pass. It's been a long process trying to pick apart my brain, but with a lot of introspection and analyzing my behaviours, reactions and feelings, I have finally learnt to take a step back and breathe, controlling my emotions rather than allowing them to control me."
#MentalHealth #MentalHealthAwareness #BreakTheStigma #Anxiety #Depression  #BorderLinePersonalityDisorder #Hardships #Petlovers #DogLovers #Healing#Compassion #Memories #Support #Hope #Hyderabad #HumansofHyderabad