Tell us a bit about your clean-up drives so far?
We select a place, team up with GHMC, volunteers, and local communities, and request them to join a drive on a particular date. People have been so supportive and we've seen people travelling from LB Nagar, Uppal to a drive in the Kondapur area. We want to cover any place in and around Hyderabad.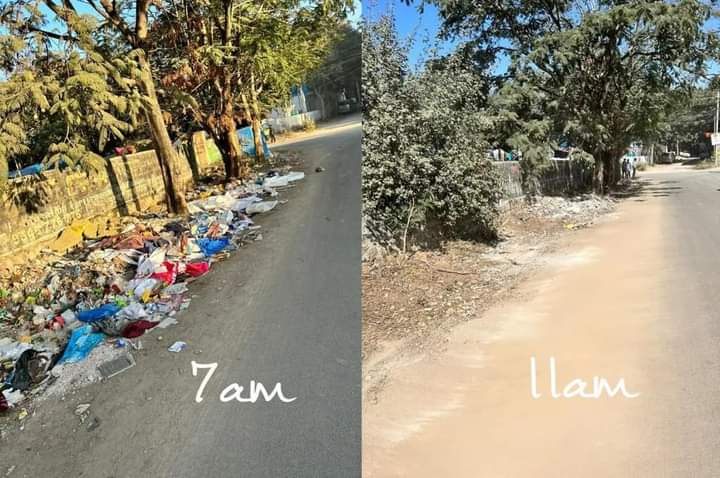 :
What kind of changes are needed from a common man's point of view to create a sense of social responsibility?
The government is doing well in this regard, but there is a lot of scope for improvement. We can all take inspiration from Indore and how well it was able to tackle waste. If one of the Indian cities can do it, any other city can replicate the results with careful planning and implementation. Along with the government, there should be a shift in perspective on how the citizens treat litter. When a common man goes out to have a soft drink or a water bottle from a local Kirana store, he drinks it and throws it right next to the road. The first thing is there are no necessary dustbins for people to throw their trash out when on a casual evening stroll. The second, and most important, thing is that people should realize that just because we do not have dustbins it doesn't give us a free pass to trash our surroundings. You're the consumer and it is your responsibility to dispose of it properly. This ideology is what we believe is missing in most of our populace. One of the ways we can have people change this mindset is through awareness. Hence, we ask more and more people to volunteer. Once they understand how difficult it is to clear, they would think twice the next time they're about to litter the trash right next to roads.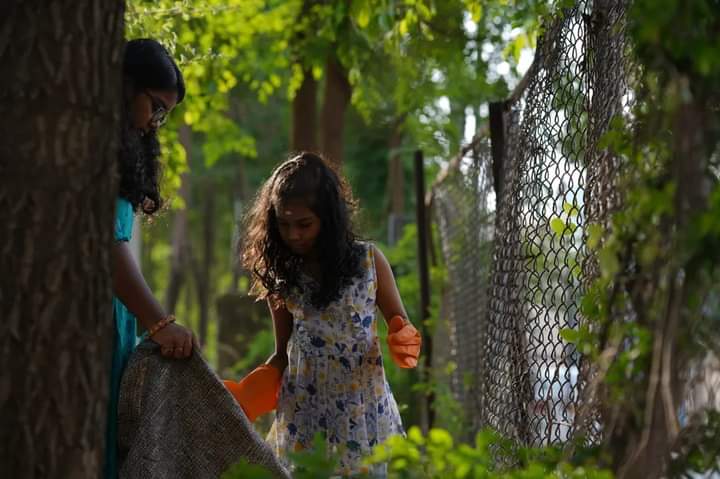 :
What do you have to comment about the role of the local authorities?
GHMC has been fantastic so far and whenever we approach them that we're gonna conduct a drive and help with cleaning the litter in an area they'd be surprised and enthralled at the idea that people are supporting, understanding, and appreciating their efforts. It would be fantastic if the local population also addressed them because most of us take them for granted.
GHMC workers have tons of stories where people abused and even lodged police complaints against them just for asking people not to litter public places. The surprising aspect is that most people who get into these fights are well-educated.
No public worker should be treated that way and we should respect the dignity of labor.
Apart from this, governments should take proper action on segregation and waste management. Every household was given green and blue dustbins as a part of the Swatch Bharath program a few years ago, but it was not followed up by proper education and implementation. People do not segregate dry and wet waste and use both dustbins to fill trash. In the best case, even if some people do segregate and hand it over to the collection team, they mix it all in the same container for transportation because even the GHMC does not have proper collection vehicles for segregated waste.
Few recycling plants are coming up but it should be way way more than the one that we currently have and the open dumping should be stopped.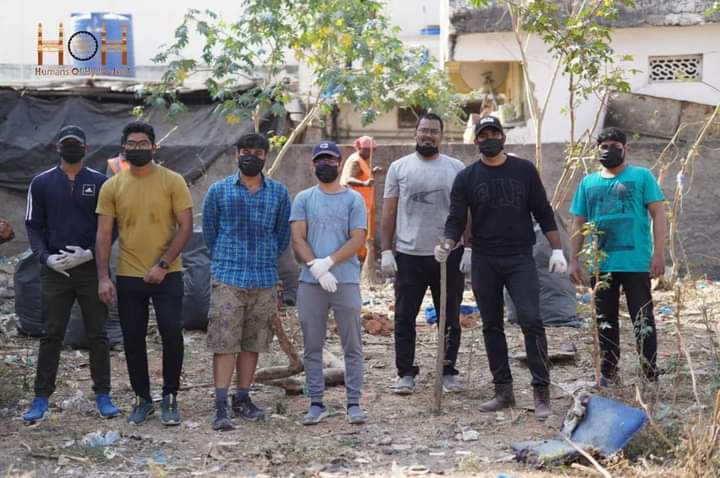 :
How do people approach your group to identify an area/ locality that requires a clean-up drive?
You can reach us on Instagram: a_wasteproject and can also read out the story on AWasteProject.org
We post all the updates on our Instagram page about the upcoming drives. We are now a group of 300 individuals with somewhere between 10-15 volunteers showing up for every drive depending on their availability. We would want more public participation as we strongly believe that with enough participation we'll reach a tipping point and the trend catches up soon with the masses.
Individuals can even send pictures of a place filled with trash on our Instagram, we plan, organize and execute the drive in the near future, It might take a week or a month but we will clean the places that were sent to us.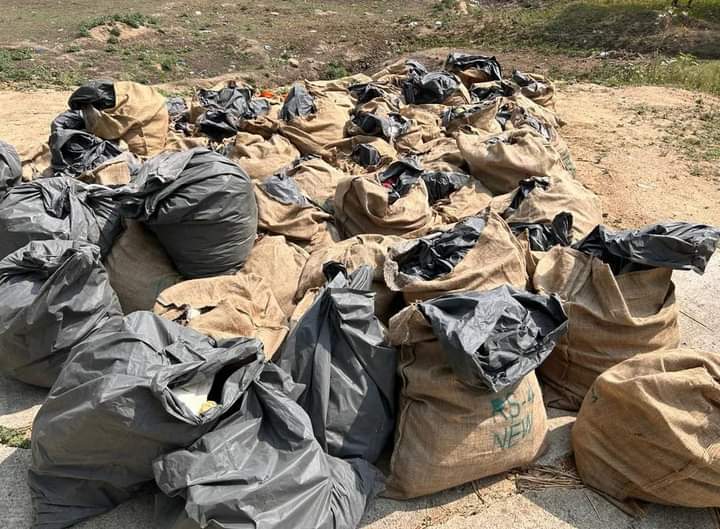 :
Tell us what could be done and your future initiatives in cleaning up Hyderabad city, one street at a time.
22 out of the 30 most polluted cities are in India and it doesn't have to be that way in the future as well. India is a very young country and 65% of our population is below 35yrs of age. If we can reach them, make them participate, and help them understand the adverse effects of plastic and littering on our environment as a whole, we're pretty confident the results are going to be astounding.