"In 2002, whilst I was working at Cardiff Breast Unit, which is one of the foremost Breast Health Centres in the United Kingdom, my mother, Dr. Ushalakshmi, a well known Obstetrician & Gynecologist from Hyderabad, was diagnosed with breast cancer. Being her only child, I was profoundly affected by her illness. At the time, alongside making enquiries about her treatment in India, I realized that due to a lack of awareness coupled with the absence of an organized population-based breast cancer screening program, more than 60% of cases are in the advanced stages.
Despite the fact that my wife, Dr. Vyjayanthi, and I, had lucrative career opportunities in the UK, we relocated to India in 2007 to work alongside our colleagues, friends, and the Government in an endeavor to improve the delivery of breast healthcare in the country that I was born and raised in.
KIMS–USHALAKSHMI Centre for Breast Diseases was established in 2007, under the auspices of KIMS Hospitals. This is not just 'another' cancer centre. I had conceived and designed the Breast Centre based on the best aspects of the Royal Marsden, Cardiff, and Nottingham breast Centres. This is South Asia's first purpose-built, free-standing & comprehensive Breast Health centre, dedicated to the management of all types of breast diseases (both benign & malignant), by a committed multidisciplinary Team. For over ten years, the Breast Centre has made a significant difference to many lives in addition to bringing about a revolutionary change in the way ' Breast Health Centre' is understood in the Indian Subcontinent.
Ushalakshmi Breast Cancer Foundation, which is a non-profit Breast Cancer Charity has been working with missionary zeal over the past 13 years in the Telugu States towards making a significant and meaningful difference in the lives of people affected by breast cancer. To honour my mother's struggle and applaud her strength in the fight against breast cancer, the foundation & centre have her name attached to it.
At 87 years of age, my mother Dr. Ushalakshmi, a breast cancer "conqueror" has been spearheading the Foundation's activities for over the last 13 years.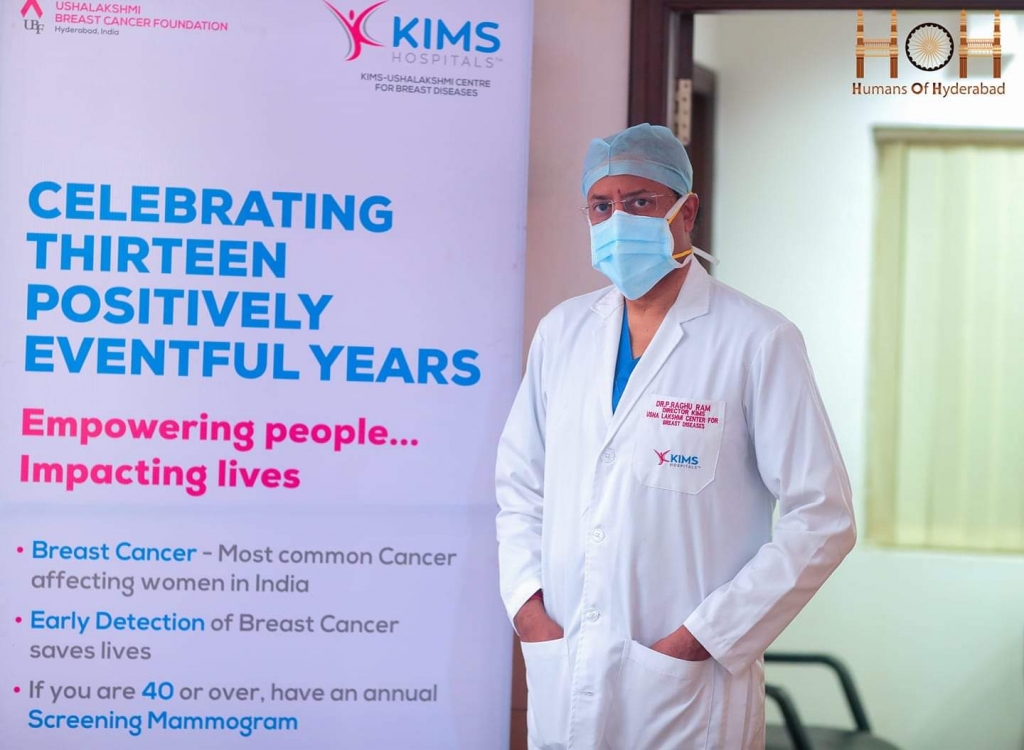 Having been bestowed the Padma Shri in 2015 and Dr. BC Roy National award in 2016 has only increased my responsibility to society.
A couple of months after I was conferred the Padma Shri award, Mr. Harish Rao, Hon'ble Cabinet Minister, Govt. of Telangana, introduced me to the concept of adopting a village. And so, thanks to his proactive encouragement to give back to the community, I adopted Ibrahimpur, the most remote village in the Medak District. Over the past five years, my family has joined me in championing many life-changing initiatives there, which have attracted appreciation from all around the world. The smiles on the faces of around 1000 plus residents, whom I had never known prior to 2015, has been a god-send.
With the aim of ensuring early detection of breast cancer, and to find an 'Indian solution' to save lives, particularly in rural India, Ushalakshmi Breast Cancer Foundation in partnership with the Governments of Telangana and Andhra Pradesh, has implemented South Asia's largest Clinical Breast Examination (CBE) in line with the Breast Cancer Screening Programme. Between 2012 – 2016, over 200,000 underprivileged women between the ages of 35 and 65, spread across 4,000 villages in the Telugu States have been screened for early signs of breast cancer by way of CBE, performed by 3,750 trained healthcare workers, employed with the Governments of Telangana and Andhra Pradesh.
It is a well known fact that underprivileged women in rural India are innately shy of doctors, and reluctant to discuss anything as intimate as breast care. Therefore, I had approached the governments of the two states to suggest they use existing healthcare workers, who were known and trusted. Both the State Governments readily agreed to my proposal. Core trainers in both states were identified and trained to perform CBE under the auspices of the Ushalakshmi Breast Cancer Foundation. These core trainers further trained all other healthcare workers across the region. Breast cancer cases detected through this initiative have been treated free of charge through the State Government-funded Aarogyasri scheme.
This milestone project made a national impact in 2016, and I was invited to be part of a high-powered Steering Committee and Technical Advisory Group (TAG) set up by the Union Ministry of Health. TAG approved the proposal to replicate this CBE based Breast cancer Screening Programme all over India. This initiative is currently being rolled out nationwide under the auspices of the National Health Mission (NHM) alongside screening for Oral and cervical cancer.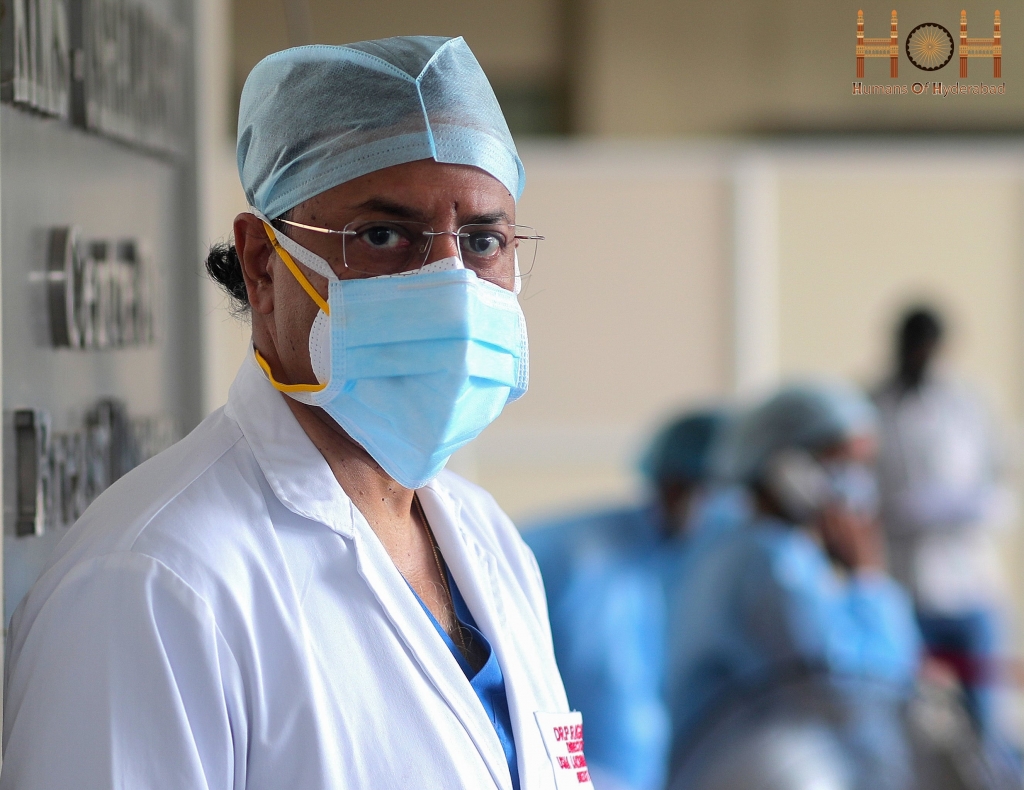 At this point, I must place on record that a lot has been achieved over the past 13 years in the process of transforming breast cancer from a taboo issue to a much more commonly discussed one. Since the Foundation introduced the innovative Pink Ribbon Walk in 2008, I am absolutely thrilled to see that many NGOs and hospitals have also begun conducting similar programmes, not only for breast cancer awareness but for other illnesses as well. This speaks volumes about the "Pink Ribbon Campaign" that has enthused individuals, organisations, and institutions to take up & spearhead impactful awareness activities.
And therefore, I am so very happy that Hyderabad is contributing in a big way to the "awareness" journey. However, much more needs to be done even in our city. There is still a significant proportion of people in Hyderabad who still shy away from visiting a doctor when they notice a lump in the breast.
There is a fine line between advocacy and creating a scare. This being said, realistically, there are only three ways to fight breast cancer. Firstly, to eat right, exercise right, and lead a healthy and balanced life. Secondly, women of all ages need to be 'breast aware" and report to a doctor without delay, should they notice any new breast health issues. Thirdly, women 40 and over must have a Screening Mammogram every year. This three-pronged strategy will ensure early detection, and translate to significantly improved long term benefits and even survival in some cases. To summarize, if breast cancer is detected very early (ie in the impalpable stage) before the lady or the doctor can feel the lump (screen-detected breast cancer), with appropriate treatment, one can be rest assured that these women will only succumb to old age and NOT CANCER.
Breast cancer can occur in men as well. However, it is rare – only 1 in 100 cases of breast cancer occurs in men. Although we do not have precise statistics in India, in the UK, 300 new breast cancer cases are diagnosed in men every year. So, the message to reiterate is – any new changes in the breast must not be ignored. As men have very little breast tissue, cancer has the potential to spread and turn into advanced cancer much sooner than in women.
A former Resident Editor of a major National News daily mentioned to me many times that I should take up the cause of other cancers as well, along similar lines to Breast cancer awareness. To this, I humbly responded with Swami Vivekannada's quote that has now become part and parcel of my life – "Take up one idea. Make that one idea your life. Think of it, Dream of it and Live on that idea. Let the brain, muscles, nerves, every part of your body be full of that idea, and, just leave every other idea alone".
The Lord made me realise through my mother's illness that I am meant to be in India, and not in the United Kingdom. He then created a path for me, and every moment, is guiding me along his chosen path placing me in the right place at the right time, and is making me do all the right things in record time.
Having dedicated my life towards improving breast healthcare in my motherland, I shall continue to work with rock-solid determination in this chosen path.
I would like to quote late Dr. Abdul Kalam and say "I am echoing J.F. Kennedy's words to his fellow Americans to relate to Indians.. "Ask what we can do for India and do what has to be done to make India what America and other western countries are today.""