"Born into an orthodox middle-class family, I was quite fortunate to have an opportunity to grow up in an unprejudiced and permissive environment.
Education has been my passion from the beginning and thus arrived the letters "Dr" before my name. My journey wasn't easy, but I had encouraging parents, supporting husband and cooperative daughters to keep company. I pursued my school education at Bharatiya Vidya Bhavan.
Being an avant-garde, I graduated from the CAI (Culinary Academy Of India), a prestigious culinary school and the top-notch in its category. Consequently, I worked with "Oberoi Towers – Mumbai," one of the most prominent hotels of its class. But my thirst for knowledge urged me to continue my journey in the constant perusal of erudition and to expand my horizon, I pursued my masters in Business Management from Osmania University. An M.Phil and a subsequent PhD in the Management field added to my profile.
Hailing from a family of academicians, I strongly believed that teachers are nation builders and that the strength of every profession grows out of the knowledge and skills that teachers instil in future citizens. So despite being a star pupil with good grades, I was firm to take up teaching.
My choice of profession was ridiculed by many several times by my friends and relatives. Often, they even articulated that I was ruining my life all by myself. Despite these circumstances, I drew my inspiration from my childhood inspiration, Dr R. Venkata Ramanan, who was my Principal in my school. He always emphasized that the intelligentsia should get into teaching if the student output has to reach its apex. These inspiring and ever motivating words drove me closer towards my life's goals day by day. I had a set of teachers, whom I address –SAPTA RISHI, the seven teachers who inspired, influenced and made a mark in my life. They instigated a major shift in my outlook towards life which made me realize that student perspectives are like wet clay and only a committed teacher can mould them into a more meaningful and purposeful form.
By the virtue of these, I believe and practice that a teacher should focus not only on the academic growth and wellbeing of the students but also on their holistic development.
I believe that the quality of teaching and learning provision by far is the most salient influence on the student's cognitive, affective, social and behavioural outcomes. With the transition to the most rigorous achievement standards and better student assessments, a focus on data to drive instructions and the use of technology to personalize learning, I take upon teaching as an incredible responsibility. I'm constantly inclined to persistent customisation to take on hybrid roles to gear up to the new era of techno-teaching.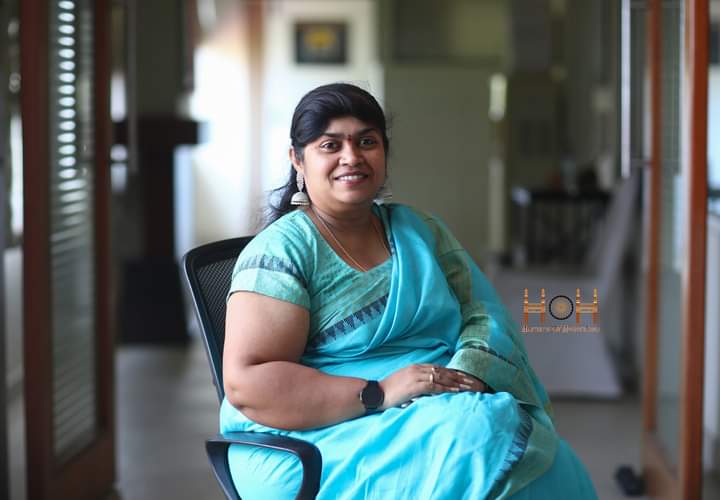 In a roller coaster ride of 20 years, I faced numerous challenges in living my dream of shaping futures. At times my morale dropped so badly, that I had to put in an arduous effort to not call quits. But by divine favour, every single time I was low, barring none, I rebounded to be more strength and enthusiasm.
In this strong, determined and committed journey towards imparting education, an M.Sc in Psychology and an Official Trainer's Accreditation from Cambridge University are the additional feathers in my crown. Besides being an able teacher, I'm a counselling psychologist, motivational speaker and freelance trainer too. I'm a featured Independent Director recognised by the Ministry Of Corporate Affairs, Govt. Of India. I have participated in many workshops and published papers in prominent national and international journals. I authored and co-authored many research papers in the disciplines of management, hospitality and psychology, and am currently working over a book on Human Resource Management, my favourite area of teaching. Besides teaching, I'm a graceful dancer of Kuchipudi, a poet by heart and a photographer by passion. I had penned down many literary works in English and Telugu.
I was recognized as the "Best Faculty – HR, 2006" at ICFAI University. I was awarded "The Teaching & Research Excellence Award – 2020, by EMG-SSM Trust", awarded for "Outstanding Contribution To Student Development – 2021, by Kiteskraft International" and also been awarded the "Women's Leadership Award – 2021 by Hybiz TV. An India Prime Icon Award and being featured in the list of Top 100 Promising Teachers of India for 2021 add to my laurels.
The awards and accolades received in the journey are the cherries on the cake that I cherish fondly. But to be honest, my true pride lies in my students and their growth."
: