"I came out as Queer in 2019. Anish (my brother) was 12 years old back then. My parents were strictly queerphobic. It was difficult to make my family and friends in school understand about LGBTQ+ Community and that certainly impacted my everyday life.
My brother, whom I was relatively close to, was completely normal about me coming out right from the moment I came out despite coming from a conservative background. He got himself educated about the LGBTQ+ community and stood by me during this process. We've always been there for each other and he makes pride art being a digital artist.
Moreover, he also educates his friends about queer terminology and pronouns.
He's the living example for me that nobody is ever too young to be an ally towards this beautiful queer community and everyone for just who they are.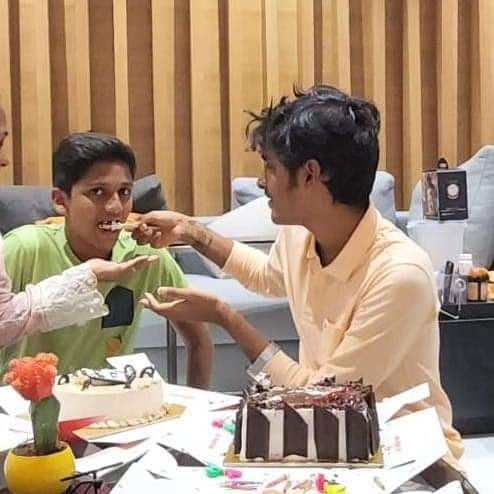 I truly believe the government needs to step in to create public awareness regarding the acceptance and the only form of news to the people is through active participation and dialogue. Media intervention and queer awareness campaigns within the hyper-local level over extended periods might help in making the public more aware of the rights and issues of lgbtq+ community."
#lgbtqia #queer #lgbtqcommunity #acceptance #brotherhood #support #motivation #life #journey #Hyderabad #awareness #HumansofHyderabad