"I come from a progressive Defence family. My father was a major in the Indian Army and I had done my schooling in multiple Army schools across the country. As a child, each time I saw an Army doctor in action, I used to tell myself that I would one day grow up be one. I was keen on becoming a neurosurgeon from the beginning. Dr. Batthacharya in my neighbourhood was my inspiration. His working style and the dedication he showed towards the field of neurosurgery sow the seeds for my aspiration. I did my MBBS from JJMMC in Davangere and pursued my MS from Mysore Medical College. MCH from Nizams Institute of Medical sciences. I had also gone to be a part of Neurosurgery fellowship programmes in South Korea and Canada. I am the youngest FRCS in the two Telugu states. Now, it's been three years since I started practising.
Covid has changed a lot of things and perspectives for us. People forgot that there are a lot of other diseases that exists in this world besides Covid. I even had to fight my way through some hospital authorities and patients because they dangerously put head injuries and surgeries on the back burner due to Covid fear. Even though if a patient is Covid Positive, if he has got a head injury, we need to operate. I had to help people understand this point. Last September, I had to operate a 21-year-old guy with emergency spinal trauma complain due to an accident. His limbs were weak and needed immediate surgery. We had a doubt that he could be Covid positive but we couldn't risk delaying until the results could come. I went ahead with the surgery. Turns out he was positive after all with heavy virus load. As expected, subsequently I came down with Covid. I was in the ICU suffering both mentally and physically. I was worried for my family. No matter how altruistic we are, we too have to think about our families at the end of the day. Of course, there is an inexplicable satisfaction of saving that 21-year-old boy who is walking on his own but I was worried what my family would do if something untoward happens to me. I can't thank my family enough for standing by me and my aspirations. After those seven depressing days at the ICU ward and after seeing many die on the ventilator bed, my perspective towards life changed drastically. I stopped thinking about the future and started living in the present.The suffering never stopped me from going back to taking up cases where the patients were Covid positive because their lives matter the most to me. Even today, I take up and operate a lot of Mucormycosis cases.
The last 15 months have been incredibly challenging for frontline workers. I used to stay at the isolation ward of the hospital for months together in order to keep my parents and wife safe from the virus. All the doctors have been toiling day in and out without a breather. We are no gods! We have been giving our 100 percent to every patient though. I really hope the attendees understand our efforts and not attack us. We are humans after all, struggling for 18 to 20 hours a day, trying to save lives. It hurts us too when a patient succumbs despite our unwavering efforts. We don't deserve to be humiliated. I really hope people wake up and understand this important point.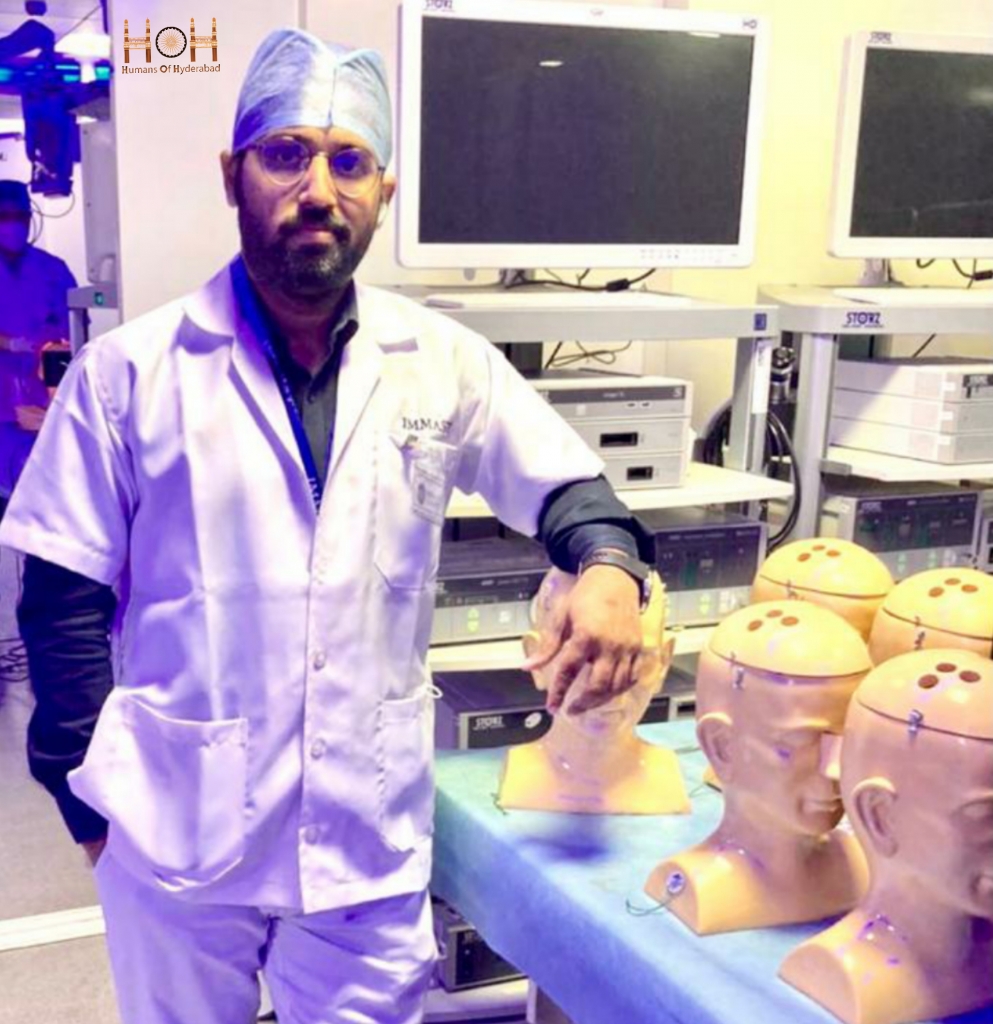 It is heart-breaking to say the least the family members of the patients attack the doctors verbally and physically. We are here working overtime, leaving our families behind but we are being attacked for no fault of ours. For neurosurgeons too, it has been tough lately with black fungus wreaking havoc around. I have operated around 60 cases of black fungus cases myself. Black fungus was a rare condition in the past. But now, because of Covid 19, it's spreading like a wildfire. It's a fungal fire to be precise. One memorable Covid case I had dealt with was when I had done an operation on a seven-year-old, who sustained head injuries after a bad fall. The kid was playing with his sister when he fell from the first floor. He was in a comatose state. It is our protocol to do a Covid test. Unfortunately, he tested positive. A few of my colleagues suggested we send him back considering the potential risks but after seeing the anguish on his parents' faces and after giving serious thought about his future, I went ahead and performed the surgery. He opened his eyes the next day! Words can't explain that wonderful feeling. The happiness on his parents' faces was worth the risk.
Our country is blessed with several experienced super-speciality doctors but unfortunately, there is no respect for doctors. In fact, we give the best healthcare possible with minimal resources. Our health budget is the least compared to the other 196 countries. It is high time we start focusing on strengthening our health care system. It is time we push more funds for healthcare. With a limited budget, support and resources, we are giving our best. All I would like to tell people is to take good care of themselves. Because if one person in the family suffers, everyone else suffers. We want people to understand the importance of Covid safety protocols. We should adapt to the new normal sooner than later."