"I survived just another day without using Algebra. Except for maths, I used to score well in other subjects. Keeping beside the academics, I always aced it at story telling competitions. As a millennial kid, I never had a mobile phone to play games. We used to have power cuts during summer vacations and the only pass time during a power cut was to learn storytelling from my mom. My childhood was full of story books and a lot of interesting games. I was always an hyperactive child.
I liked to imitate TV stars and enact their dialogues and even copy their dancing style. Anything that was catchy, I used to catch it. Being observant and self learning from a lot of things that happen around me or on the television was my prime source of learning languages and imbibing behaviour. My mother always ensured I was equipped with good knowledge, she was picky with only letting me watch informative content on the TV. Why am I telling you my childhood story? Because without the right foundation, I am not sure if I would have today become what I am capable of. Although my journey has just started as an EMCEE "A master of ceremonies", I am thoroughly enjoying the love and attention that I get from people. It gives me a sense of satisfaction to just hear my own voice echoing from the mic. How self obsessed? Well, I used to do the anchoring for most events in the college and after my ug and pg, I started working in the corporate. My life was just like any other corporate employee, 8-9 hours of work and waiting for the weekend. It was my regular lifestyle until covid happened. Work from home was boring, it was hard to not be going out. But it was then when I started hosting a show on a youtube channel, it started very small. Gradually when the lockdown was lifted, I started hosting corporate events, private parties, government events etc. People started contacting me "all by word of mouth", never did I ever market myself out there and neither did I ever have a public profile on instagram.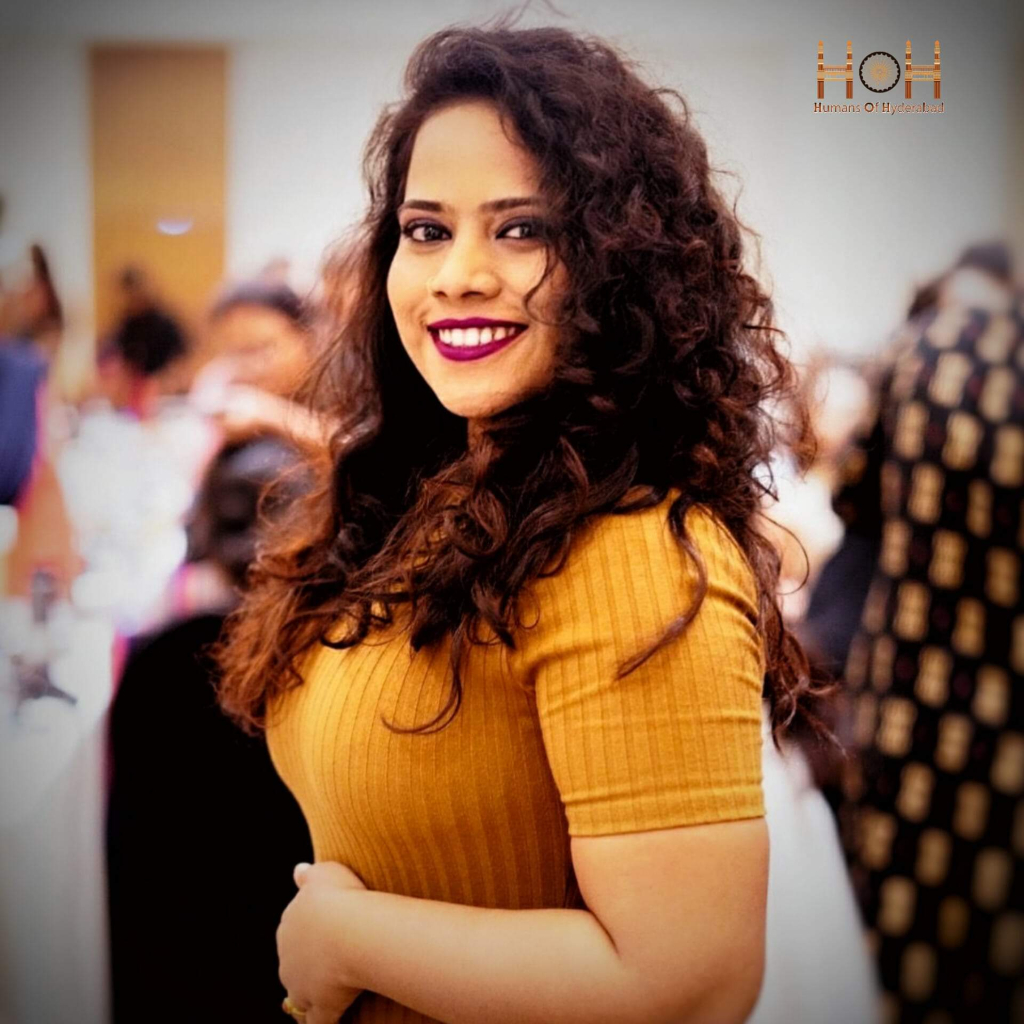 I am always grateful for all the people who recognize my talent and keep encouraging me by giving me better opportunities. I find joy in making people happy, I love to add value at any event by adding lots of fun. Smiling faces at an event gives me an immense amount of satisfaction. Yes I found my purpose! I can TALK! Talk spontaneous, talk non stop, talk sense, talk comedy, talk motivation, talk emotion, talk business and most importantly talk love.
Hyderabad is full of opportunities and people of hyderabad recognize your talent! I am lucky to be in this city, hosting events with utmost grace and happiness. I will end my story with one word- "BELIEVE!"