"I was born in Hyderabad. I moved to the U.S. when I was 8. I come from a large family and we are spread across India and America. However, my heart is always in India. My grandmothers raised me there. They walked me to school, taught me to trust my gut, and gave me so much love.
I've loved comedy my whole life even before I even knew that it was a category of things or a skill I could be good at. Growing up, TV comedies brought me solace. They taught me American culture.
The U.S. was tough when we first moved here when I was 8 years old. A month before 9/11, to Massachusetts no less. I was incessantly bullied for being the odd one out. We moved around every year for my dad's job. There was no stability, only my dad, mom, brother, and me. My parents worked very hard all the time. The only constant for me was my brother, we would play games and tell each other dumb stories that made us laugh. We would build mansions out of shoeboxes and household items for our toys.
Later in life, I learned that I was good at telling stories. The kids I babysat used to constantly request them from me. I was never the loud one in class and everyone assumed I was a shy nerd. But I would crack jokes and make the people sitting next to me die from laughter. It was the only thing I could do without having to ask permission from my parents or spend money. Maybe comedy and stories were a coping mechanism.
When I was younger, I didn't overthink and I didn't use to second guess myself so much. I think I am both smarter and dumber now. Like when a start-up becomes a large corporation.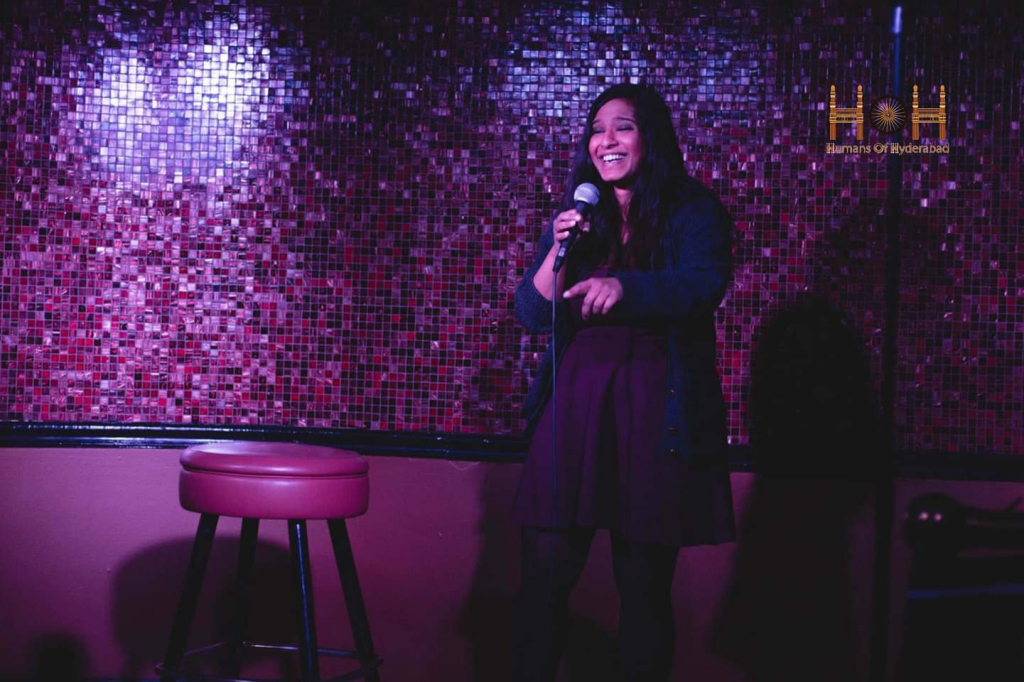 I grew up on Telugu movies, where the humor was constant and theatrical. I was obsessed with American shows like "Community", "Arrested Development", "30 Rock" and "Seinfeld", later obsessing over them and analyzing them the way I would my homework. I dreamt of being whatever Tina Fey did. I moved to Chicago to take a chance on myself in 2014 because nobody knew me there.
I figured if I bombed, it would be in anonymity and I could leave quietly.Talking about my first stand-up experience, I honestly…don't remember. I think I blacked out. I had written like 7 pages of a rant and printed it out at my job. It was at a dive bar in Chicago called Durken's. When I got there, I realized everyone only got 4 mins. It was, of course, all men, mostly white, except me and my friend who had come with me.I definitely bombed and read off a paper and skipped parts and edited on the fly. But one joke got a huge laugh. And that was all I needed. I've always been of the mindset that I could write my way to anything. If I sit with a paper or google doc for long enough, I will solve the problem with words. So I just decided that I would write 200 jokes and then at least 20 would be funny.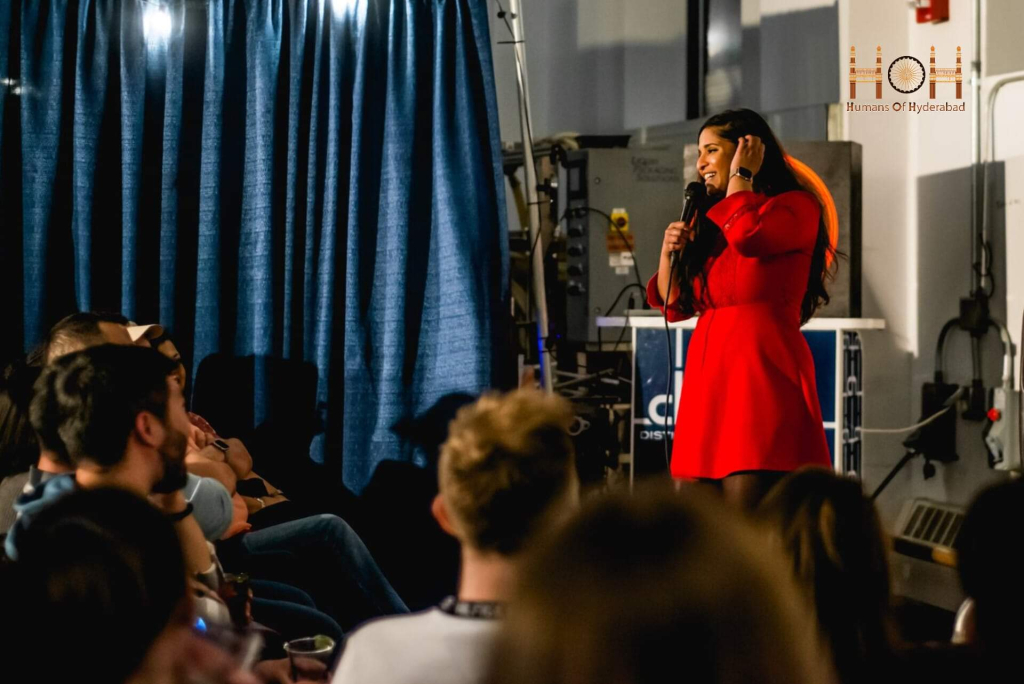 The hardest part of being a standup comic for me isn't being in front of a ton of people or writing the jokes, it's trusting myself and my voice.
I've spent my whole like assimilating in places and acommodating others. My natural instinct is to give in and let the other person get what they want. I still get nervous about taking up space. It is still a challenge for me to believe that I deserve things, that I deserve to speak, that I deserve a platform of some kind.
It's a lot of socialization to work through and I am better at having empathy for myself now.
I've become better at trusting myself and my voice. I am funny, pure and simple. But that doesn't mean every joke is a hit or for everyone.
That doesn't mean every joke is perfect or even good the first time I write it or say it out loud.
I've become better at not overthinking things to death and instead listening to my gut on what I think it's funny. I've become better at taking risks and being ok with failing. When I first started, I was trying to constantly prove myself. I no longer do that."