"Workout because you love your body, not because you hate it." This one line changed the meaning of fitness for me.
I was always an insecure kid and looked into the mirror at least 100 times a day – more worried about my body structure than my face.
I grew up a happy child but often, comparing myself with other girls. I had an ex say to me, "Of course you're pretty. But come on, why would I fall in love with you If looks really matter?" Even when I hung out with my closest friends who I really love to bits, I wouldn't eat as much as I normally would just to make myself feel better. Everyone I met always said, "Omg! Your life is so happening and you're always enjoying/ partying." But deep down, only I knew I wasn't as happy as my Instagram handle portrayed. And last year when the entire country went into a lockdown, I wanted to utilise this opportunity to transform myself in all ways possible physically, mentally and professionally. I took baby steps but the efforts were consistent. I took a break from social media, focused on my career choices and kept getting closer to my fitness goals.
And today, I am my best self weighing an otherwise unimaginable number, landed my dream job, my brother & I together bought a flat for our parents and I found the love of my life last year who's as pure as one could get.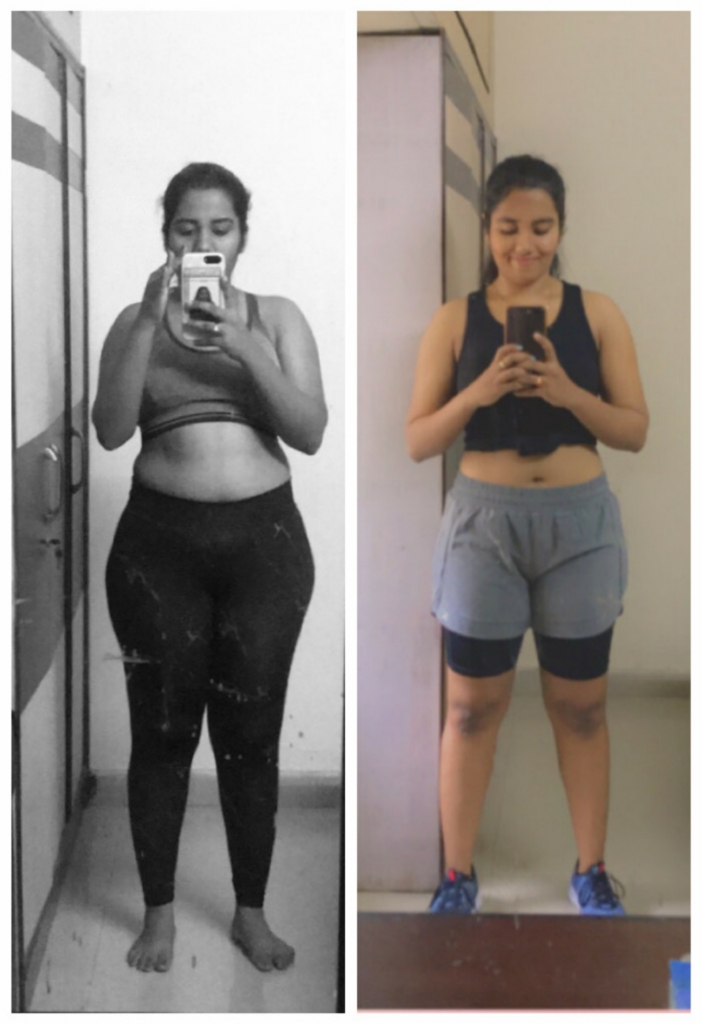 Now one might say I shouldn't be complaining from life anymore while the pandemic is running in parallel. Well, yes! I agree. I felt this was all worthless for that very same reason. The amount of fear to step out, the scare to protect your family, the loss of close family members was really painful and it broke my heart looking at the entire humankind suffering from this COVID curse.
But today, I am sharing this because last year same time, when I started, I thought happiness meant fitting into that chic dress, or cracking your dream job, or moving into a bigger house. No! I realised that true happiness is when you can wake up each day and be grateful for the little moments in your life. This pandemic surely made me extra grateful & more hopeful. I am grateful for all the little smiles underneath the masks and hope that they don't get wet with tears. I am grateful for all the video calls with my brother and hope that I'll get to see him soon(in person). I am grateful for my family, friends and I hope they always remain happy and healthy!
My heart goes out to all those who are struggling with their personal issues/losses. Don't lose hope as this too shall pass soon and we'll emerge stronger. After all, beautiful people do not just happen. We're all work in progress!