"Listen to everyone, but you do what you believe is right" is what my father has taught me to believe in. Having been brought up in an unconventional way, I've often had the liberty to put forward my opinions. My parents have always given me the freedom and an independent spirit to do what I wish for. A line was never drawn with limits in my upbringing. As a teenager, I have always been an observant individual. I often used to ponder upon various societal differences that a girl and a boy go through.
I remember the times when we'd have march past back in school and usually the Head Boy would walk in the front and the Head Girl would always stand a step behind. Another common encounter that all of us as teenagers have gone through is that if girls are caught bunking, they are tagged to be misbehaving and if boys are caught doing the same, we hear our teachers say, "Boys will be boys". Because I have always been a free-spirited soul, such sort of behavior was not appreciated by a lot of elders in my extended family. They'd call up my parents and tell them that I was into drugs, I used to drink, and that they should deny my right to moving out freely and also to my education. I did slide into a shell for a while.
Well, considering the kind of character assassination that was done to me, college was a place that churned me into a better adult. I pursued law in Jindal Law School, Delhi. Shifting from Hyderabad to Delhi is when I realized why our capital is called the rape capital. I'd start panicking when the clock would strike seven in the evening. My first year of college was when the Nirbhaya incident happened. As law students, we were helpless and furious.
After pursuing a law degree, I moved back to Hyderabad. I started working in the high court for one of the top lawyers, Mr. Niranjan Reddy as an associate. I was exposed to how a court functioned. I was dumbstruck to see how there were five women for every thousand men as associates or lawyers in the court. Later I shifted to Delhi and worked for Justice D. Y. Chandrachud. I have always admired his work and his liberal thought process towards various cases that he fought. While working for him, I also had the opportunity to watch top lawyers argue on three cases: Article 377, Sabrimala, and Decriminalization of adultery.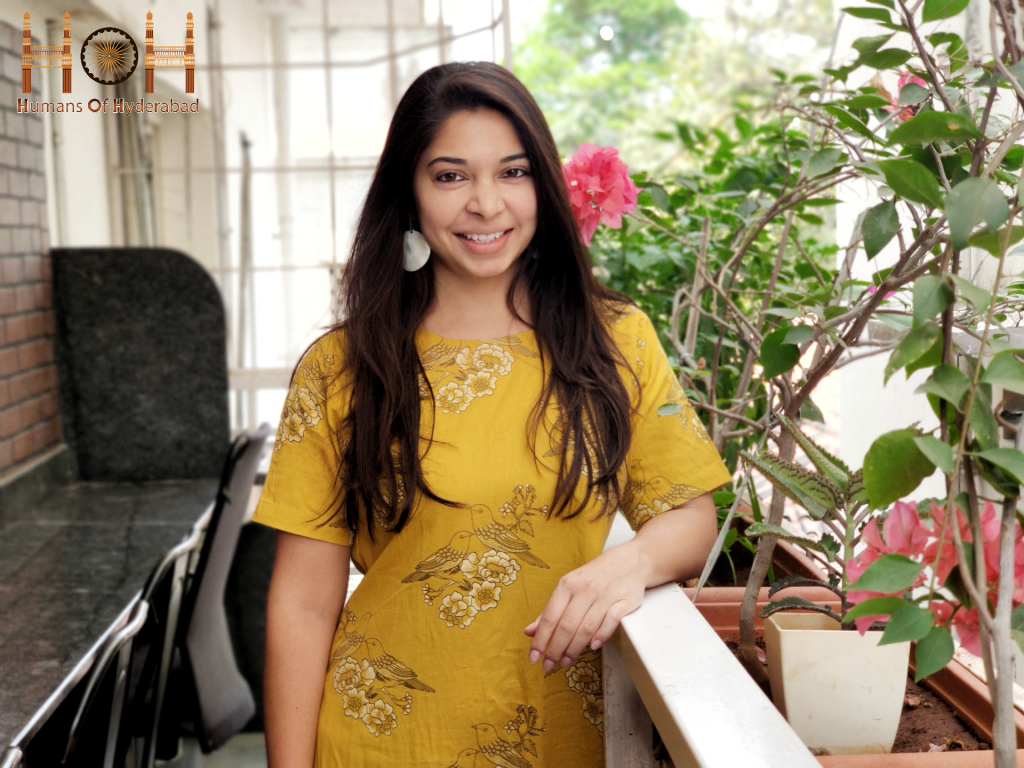 As a lawer, I began to realize that though we have numerous laws for the well-being of women in our country, the majority of them are not aware of their rights. In 2017, I flew down to Hyderabad to celebrate my 25th birthday with my family. I was coming back from work at 10 o' clock in the night and stopped at the signal on road number 45. While I was waiting at the signal, there was a car which was driven rashly. My car bumper slightly touched the other car's bumper after which two men stepped out of the car and started to misbehave. They started to bang on the windows and broke my side-view mirrors as well. As a lawyer, you are taught to collect shreds of evidence because you know that the devil is in the details, so I immediately took a picture of the number plate. The next day, I filed a strong police complaint against them and the police lodged an FIR. While I was at the police station I could see other women trying to file a case and report a complaint. I observed that they weren't aware of their rights and basic articles of the constitution for women, which should be known by everyone.
This is what stimulated the idea behind starting "Pink Legal".In 2020, I launched Pink Legal. It is a website where every woman-related law is explained thoroughly. We wanted it to be a digital organization without any territorial barriers. We also have a panel of lawyers who have signed up to provide their services to our clients. Having no language barriers, we want Pink Legal to be accessible to every level of society. My goal is to help women access the law and attain fairness without any hindrance."